Travel
TATO Decided to Bring more American Tourist to Banyuwangi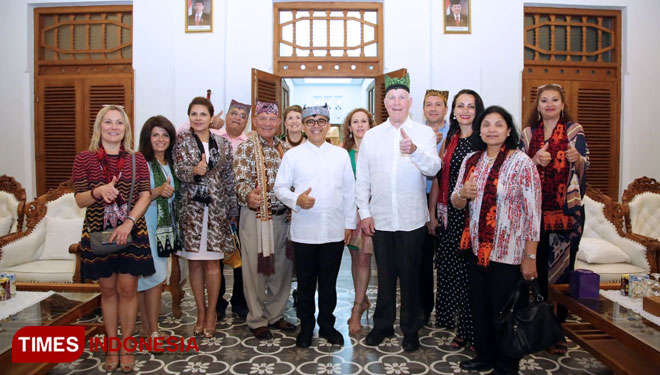 TIMESMALAYSIA, BANYUWANGI – Foreign Affair Ministry invited 12 American travel agent and travel operators (TATO) to Banyuwangi in order to introduce the potential tourism of Banyuwangi. This invitation was a follow up of the Banyuwangi tourism show which was conducted in the United States.
"Its a positive response from the United States after the exhibition we conducted several time ago. And they came here to show their deep intention," Functional Staff of the American Directorate Director General of the European American Ministry of Foreign Affairs Usman Effendy said.
All the members of TATO were taken to visit Banyuwangi in 4 days. They were shown every potential tourism site that might be able to be explored more by the tourists. Ijen crater and the cultural village Kemiren became one of tourism site they visited.
"Its so impressive, the Ijen crater, Gandrung dance, the delicious coffee and the deluxe hotels provided for the tourists will become another point why American should visit this place," Midwest travel CoordinatorJesse Guerra said.
Tge cooperation which was made by TATO and Banyuwangi surely has become a good for the city as well as for its tourism side. This will also be a stepping stone to bring more tourists to Banyuwangi. (*)