News
Malang Tour Guide was Given some English Lesson by the Local Government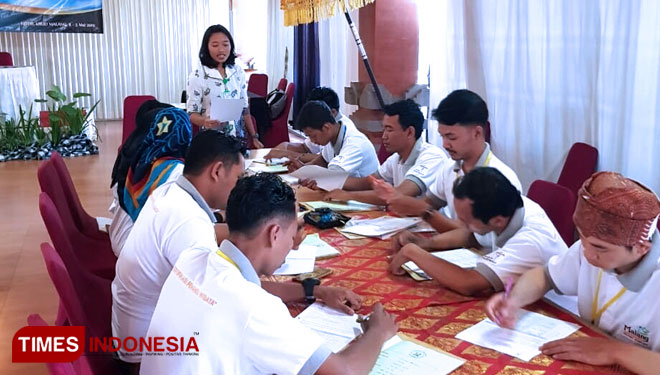 TIMESMALAYSIA, MALANG – Disparbud Kabupaten Malang or Malang Tourism Department conducting some English course for the Malang tour guide. This was held due to increase the quality of the tour guide especially during the Malang Beach Festival.
There are around 55 tour guide attending the lesson. They came from different tour agents or hotels. This lesson was aimed to make the communication between the tourist and the tiur guide better.
"A tour guide should able to speak in foreign language especially English. This will ease them to communicate with the tourist," The Head of Bidang Pengembangan Industri Pariwisata Disparbud Kabupaten Malang, Wendy Hermawan said.
Still according to him, in a meantime Malang will conduct an International tourism event called Malang BEACH Festival. Surely, there will be lots of international tourist will visit the event.
This either will become a chance for the tour guide to get more guests or the government to get more income from their visit. There then the Malang local government need them to be more qualified and professional by take them in this English lesson. (*)