Life Style
Geti, Typical Sesame Peanut Bars from Blitar which Become more Popular during Ramadhan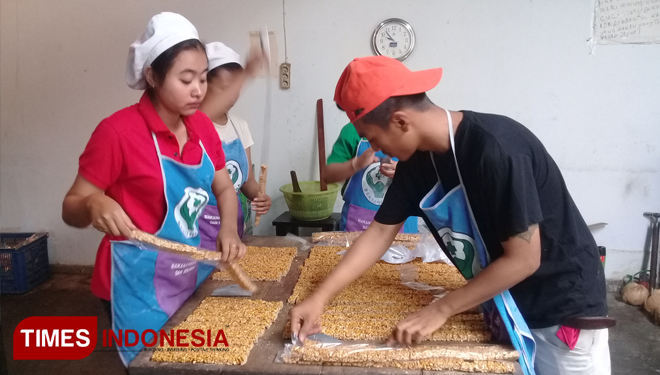 TIMESMALAYSIA, BLITAR – On the first week of Ramadhan, Geti Kuda Terbang Blitar has received tremendous orders from their customers. Located at Rejowinangun, Kademangan, Blitar this cake will give you sensational sesame seed taste once you bite it.
"We usually only produce 10 huge bag of Geti per day outside of Ramadhan. And now, since the first day Ramadhan we produce twice from it normal production, which 20 huge bag per days," Sulasmi, the owner of Geti Kuda Terbang said.
Geti is a sesame peanut bars which made brown sugar to make them both sticky. With its rich and tasteful taste this snack has become one of Javanese must have snack during the Id Fitri.
This affordable snack is so healthy and delicious. You could get the geti for IDR 35 K per kg. Beside receiving some online orders Sulasmi also distribute the snack to the nearest store.
They even send their Geti Kuda Terbang Blitar to another area like Malang, Probolinggo, and Surabaya. She also welcome everyone who would like to visit her store and try the snack. (*)