Economy
Songkok Lukis Craftsmen of Lamongan Got Huge Order During Ramadhan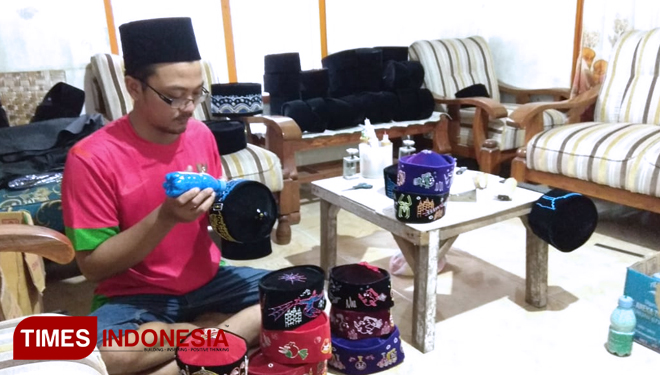 TIMESMALAYSIA, LAMONGAN – Mualimin a Songkok Lukis or hand painted caps craftsmen got lots of order during Ramadhan. The Lamongan guy made mostly kids caps rather than adult's.
"I usually do 50 caps in 3 days, but during this Ramadhan I do around 200 caps in 3 days. Bengkulu, Makasar, Papua most of them are the national order," Myalimin said.
He who made the cap by himself usually sell his cap for IDR 30 K per piece for a plain one and IDR 50 K for the painted one. Most of them are the the caps for kids.
"Thise which the Tayo bus painted on songkok lukis or the hand painted caps is what most kids love by now, spiderman also become one of their fav. I'd like to make some other painting which shows Lamongan trademark like the gate of Lamongan for instance," he added. (*)