Travel
Science Tech Faculty of UINSA Achieved 3rd Position of Eco Campus Competition 2019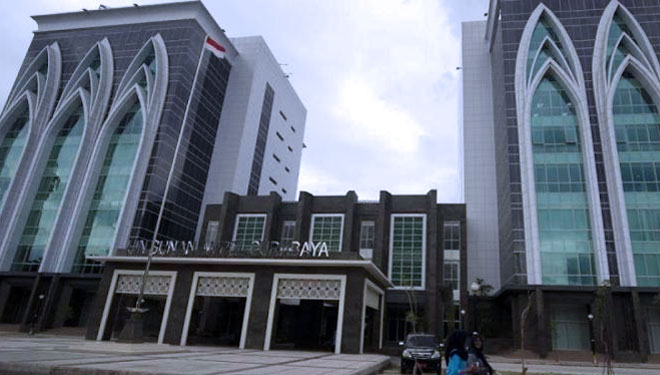 TIMESMALAYSIA, JAKARTA – The Science Tech Faculty of UINSA (Universits Islam Surabaya) managed to get the 3rd position Eco Campus Competition 2019 which was held by the Environmetal Service of Surabaya or the Dinas Lingkungan Hidup.
They get the 3rd position after Departemen Perencanaan Wilayah dan Kota Institut Teknologi Sepuluh Nopember months first place, and Universitas Wijaya Kusuma on the 2nd place.
"The assesment was based on field survey by the member of the judges with several criteria, like, caring and cultured policies, management of environmentally friendly supporting facilities, institutional and community participation, and environmental innovation," Sulistiya Nengse, MT the head of the boards said.
There are several positive points conducted by UINSA that made them getting the 3rd position from all those universities. They put the environmental matters at one of their class on every faculty, lots of sign and board patched around the university like to save the energy and water, paperless culture a d more.
Lots of support facilities which are environmentally friendly like composter, hydroponic plants, divided bin, park and biophore. Their next programs for environmental and their app for environment has also made them to this step.
With all of the criteria above UINSA has shown them self that they are worth the 3rd place of Eco Campus Competition 2019 Surabaya which was conducted by the Dinas Lingkungan Hidup Surabaya. (*)