Education
The New Innovation of Fire Fighting Robot by Students of Islamic Boarding School Banyuwangi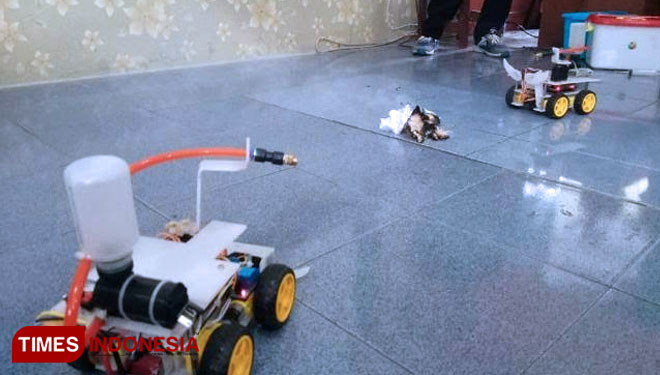 TIMESMALAYSIA, BANYUWANGI – The fire fighting robot show took everyone breath away. These robots were created by the students of Islamic Boarding School Ponpes INSAT Muhammadiyah Banyuwangi.
"There are the fire fighting bot and the gatbage collection bot created on this occasion. And the fire fighting bot was inspired from the many fire accident that happens around us," Ajuslan Kerubun the teacher said, Friday (3/5/2019).
They spent around IDR 7 M per each robot. This bot was intended to make all the fire fighter work become easier and hope that there will be no more victim either the citizen or the fire fighter themselves.
Bima Hatta (14) a student who create these bots said that they design the bot through the computer. This design will show where to place each components of the bot for real.
"The most difficult thing is the programming part, mix and match the algorithm to work with the needs of the fire fighting robot, it took a while for that," Bima Hatta a student of Ponpes INSAT Muhammadiyah Banyuwangi said. (*)