Education
35 Foreign Students Participated in Speech Competition in Bahasa Indonesia at Unesa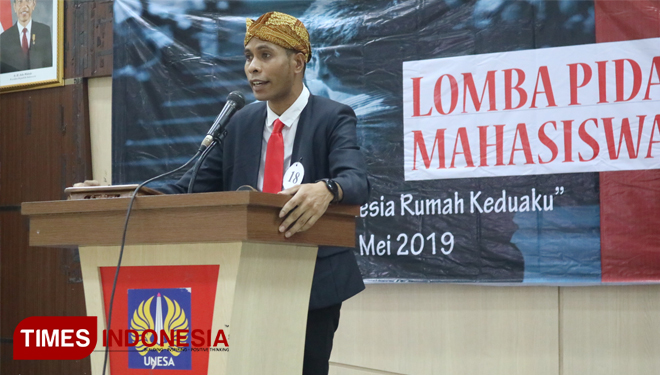 TIMESMALAYSIA, SURABAYA – Around 35 foreign students from any university in Indonesia participated in a speech competition using Bahasa Indonesia which was held by Bahasa Indonesia bagi Penutur Asing (BIPA) Universitas Negeri Surabaya (Unesa) Friday (3/5/2019).
The competition entitled Indonesia Rumah Keduaku was held in order to celebrate the Hardiknas or the National Education Day.
Most of the speech were stating about the diversity in Indonesia. There are around seven assesment criteria, the structure, the plot, fluency, gesture, voice volume and the duration.
Every participant performed remarkably on the competition. They speak very well in delivering their speech.
"We have to know that most of foreigners who came to Indonesia only know about Bali. Stating the fact that Indonesia has so much diversity in culture, as well its food," Jasmine Moh Sanga, a student of Muhammdiyah University Surabaya from Thailand said on her speech.
Through this Bahasa Indonesia Speech Competition Unesa tried to show the world that Indonesia is not only for Indonesian but also for all people in the world. (*)