Travel
Having More than 9000 Visitors in a Day, Banyuwangi Agro Expo 2019 is Officially Extended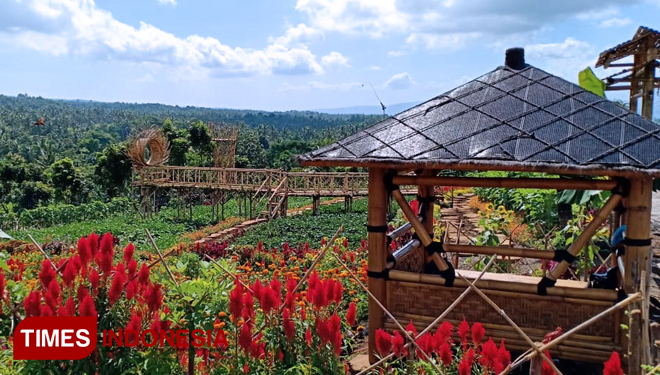 TIMESMALAYSIA, BANYUWANGI – More than 9000 people visit Banyuwangi Agro Expo each day. Regarding to this achievement the local government decided to extend the exhibition.
The event which was started on April 25, 2019 should be ended by May 1, 2019. However with the massiveenthisiasm of the visitors its extended to Nat 4, 2019.
Tamansuruh, Glagah, Banyuwangi is the appointed place to conduct the exhibition this year. The large flower farm area on the Gunung Ijen has attracted so may eyes to come and and watch the exhibition.
Meanwhile during the Ramadhan, the Agro Expo will be open on weekend from Ftidy to Sunday. This place was planned to be the new tourist destination in recent time.
Lots of local product like red durian, brown rice, red Jack fruit, red and yellow watermelon. The wide blooming celestia farm has also become their main attraction on this exhibition. Lots of people took a selfie on this spot.
"We didn't expect so much enthusiasm from the people to visit thus place since the place is quiet fr from the city. Alas, the location d the beautiful flowers blooming all around make it more aimtersteing and looks so remarkable," Abdullah Azwar Anas, Banyuwangi Mayor said while visiting the Banyuwangi Agro Expo on Friday (3/5/2019). (*)