Education
Carnival of Cultures UIN Malang, Exposing Indonesian Culture through English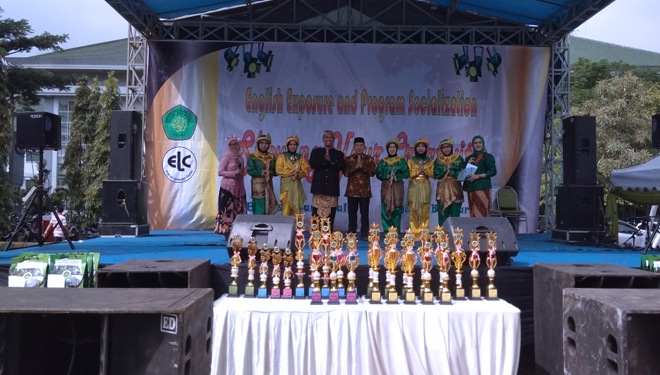 TIMESMALAYSIA, MALANG – A huge group of students of UIN Maliki Malang (Universitas Islam Negeri Maulana Malik Ibrahim Malang) gathered around the university field. It was not for a protest, but to support their friends who joining and participating at the Carnival of Cultures event.
Lots of entertainment and competition between UIn's faculty was held. Drama competition, acoustic music, prince and princess of UIN and cultural show were also held to make the event more exciting. All of the participants should use English for this special occasion.
"We need to conduct this kind of event 3 times in a year. This is so wonderful, I didnt expect this much enthusiasm from the students. We got lots of foreign students here, and we need to show them our culture," Prof. Abd. Haris, UIN Tector said.
The Math faculty seems to rob almost all the trophies, they win almost in all subjects. The students enthusiasm wasn't wiped away by the rain that comes during the event. They kept supporting their friends in English.
The event was held on Monday (30/04/2019) and started around 6.30 in the morning and ended by 5.00 in the afternoon. The Carnival of Cultures of UIN Malang not only educate the students about the cultural diversity in Indonesia but also make their day more brighter. (*)