Economy
LIPI Developes Bio-Oil and Bioplastics Derived from Palm Oil Waste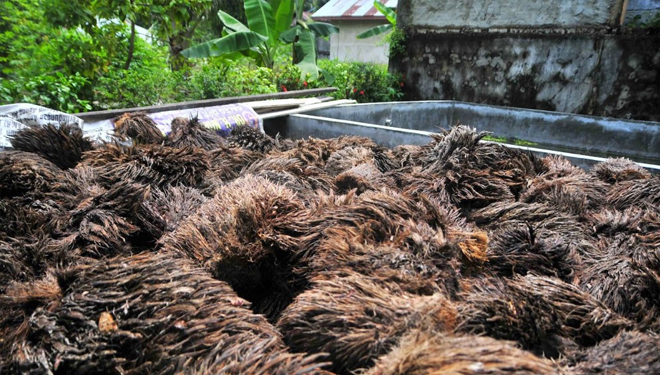 TIMESMALAYSIA, JAKARTA – Chemical Research Center of LIPI (Indonesian Institute of Sciences) develops bio-oil as an alternative for fuel and bioplastic as the eco-friendly plastic bag by using palm oil waste.
LIPI has conducted a research to make use of natural resources in order to provide a solution for the current environmental problems, such as change in global climate, water scarcity, resource depletion, extinction of certain plants and animals, damage of natural habitats, and increasing pollution.
"The empty fruit bunches from oil palm is a potential raw material that can be used to derive bio-oil and liquid fuel," said the Acting Official of Chemical Research Center of LIPI, Raden Arthur Ario Lelono in Jakarta, Tuesday (30/04/2019).
Arthur said that the process uses catalytic thermal mechanism. He also stated that bio-oil could help palm oil industries to process the waste of empty bunches, as well as to provide the alternative energy derived from the biomass waste of the empty bunches as renewable energy.
Besides, LIPI also uses the palm oil waste to produce bioplastic. "The empty bunch of palm oil contains cellulose, hemicellulose, and lignin," said Arthur.
According to the researcher of LIPI, bioplastic is potential to be the substitute of the conventional plastic due to its water resistance and moisture resistance. (*)