Travel
Fabulous Places to Spend Your Holiday at Semarang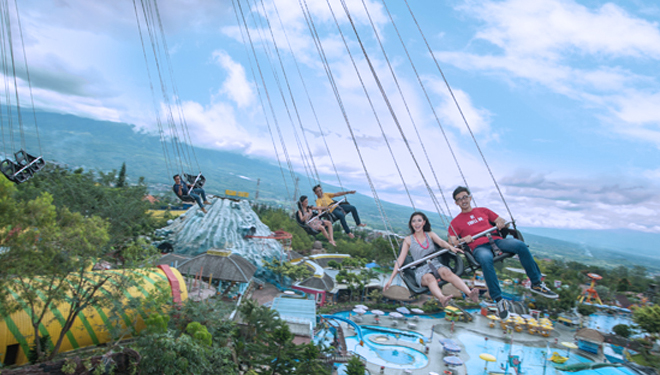 TIMESMALAYSIA, SEMARANG – Weekend is coming, time to think about which place you should visit with to spend time with your family. Semarang offers you 4 fabulous place that will pamper your eyes.
Cimory on The Valley
Cimory a huge company of dairy product make some kind of educational tourism on their main factory at Semarang. You will only need to pay the admission for IDR 10 K. You could visit this factory tour starting from 08.00 AM to 09.00 PM. S
Taman Wisata Wonderia (The Wonderia Park)
Located at 3 ha area this park provide you with lots of attraction. The Haunted House, Typhoon Coaster, Boom Boom Car, Super Rally, will challenge your adrenalin when you visit the park.
The admission fee for this place is quiet affordable. You could get it for IDR 10 K per each person. But you will need to do another admission fee for the attraction inside. This park will be starting to open at 09.00 AM to 08.00 PM.
Puri Maerokoco
This park will pamper you with lots of miniature building of Central Java counties. There will be around 35 buildings along with the popular product from each county.
Yuo could also rent a paddle boat to tour around the mangrove forest. This park will be open at 07.00 AM to 06.00 PM with paying admission for IDR 10 K.
Old City 3D Museum
This place offers you a 3D painting scenery. This museum wi be open at 10.00 to 20.00 local western time daily. This fabulous place in Semarang will offers you lots of spot for selfie. So make sure you bring your camera in your bag. (*)