Economy
Why Viva Group Issued More Than 1,6 M of New Stock?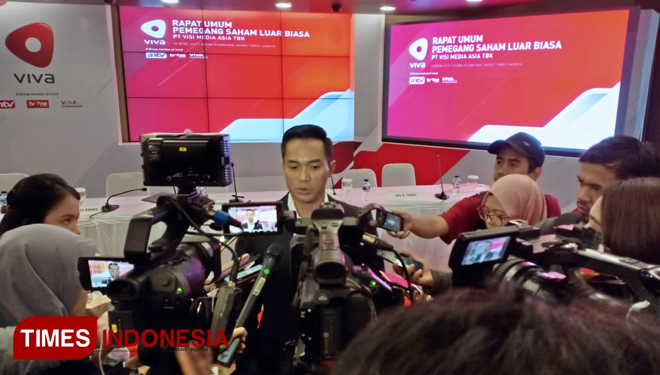 TIMESMALAYSIA, JAKARTA – PT Visi Media Asia Tbk. which is listed on the Indonesia Stock Exchange as VIVA soon is planning to increase share capital with a mechanism of Capital Additions without Pre-emptive Rights or Penambahan Modal Tanpa Hak Memesan Efek Terlebih Dahulu (PMT-HMETD).
As stated by OJK, on their decree No. 38, 2014 MDIA could issue 10 percent of new stock of all the stock which has been placed and deposited to the company.
"The plan for VIVA corporate action will be carried out by issuing new shares of as many as 1,646,427,040 shares of the total capital which has been placed and deposited to the company," President Director VIVA Anindya Bakrie said Thursday, (25/4/2019).
She also said that the fund gained from the private placement will be used to pay some obligations of PT Lativi Mediakarya (tvOne) based on the Senior Facility Agreement which will be due in October 2019 with total amount of debt to USD 9.4 million. The remaining funds will be used for working capital and business development purposes.
"its not loans or debt, the issuance of these new shares will strengthen VIVA's capital structure and reduce TVOne's debt. On the other hand, with the addition of working capital, we expect some increase in TVOne's performance, " Anindya said.
Still according to her, the Company's meeting were also asking for approval from shareholders to issue new shares. The Company has 2 years to carry out the issuance of new shares to investors or investors who are interested and will take part in PMT-HMETD.
"As what has been stated by OJK on their decree, VIVA will announce the Sesuai peraturan OJK, VIVA will announce the PMT-HMETD after getting prospective investors who are interested and will know the implementation price for issuing the new shares," she added.
Anindya believes that the implementation PMT-HMETD on VIVA will be able to give a positive impact to the Company. "This can reduce the loan interest expense on a consolidated basis and increase the total amount of equity and strengthen the performance of cash flows in fulfilling the due of obligations," Anindya Bakrie said. (*)