News
Yoshinoya Resto, An International Level Restaurant has been Officially Opened at Madiun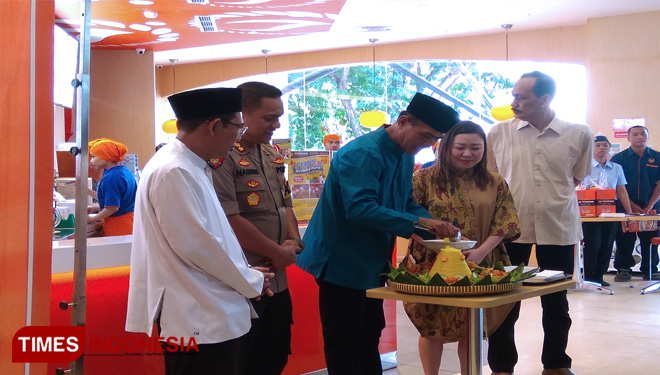 TIMESMALAYSIA, MADIUN – An international level restaurant has just been opened by the Madiun Mayor recently to pleased the taste of Madiun citizens of food. Yoshinoya Resto surely will attract lots of eyes to come to the this restaurant for their food.
"This is an epic moment during my last time of being a mayor at this city, we do hope that this restaurant will give back some benefits especially to the Madiuns citizens," the mayor said.
This restaurant which was firstly founded on 1899 has gotten 3 'halal' seritificate fro MUI which is very significant to Indonesian society where most of the citizens are moslem. Beef bowl has become a favourite menu at this restaurant.
"We would like to be one step closer to the Madiun society through opening our branch in this city, and we would like to take the Madiun citizen to taste our food," Zuhdan Kamal, Marketing Activation Manager Restoran Yoshinoya said.
The Yoshinoya Madiun was the 98th Yoshinoya's restaurant in Indonesia. There are around 2000 Yoshinoya restaurant around the world which spread in many country. (*)