Life Style
'Bakso Loves Mie Festival' at Discovery Shopping Mall Bali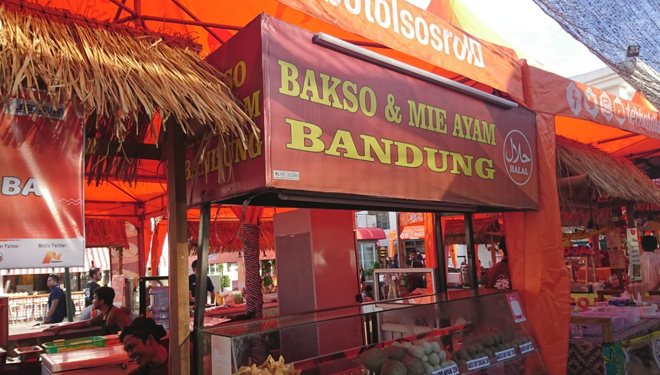 TIMESMALAYSIA, DENPASAR – This is a good news for those who love eating noodles and meatballs. Discovery Shopping Mall presents Bakso Loves Mie Festival, the first and the biggest festival of noodles and meatballs in Bali.
This culinary festival is held at Segara Roof Discovery Shopping Mall from 19 April to 1 May 2019 to introduce the vast varieties of Indonesian culinary, especially meatballs and noodles.
This festival lasts for 13 days. It is participated by more than 30 culinary stand from the SMEs in Bali and other regions in Indonesia, such as Jakarta, Bandung, Bogor, Surabaya, Semarang, Solo, and Yogyakarta.
This event is the form of the commitment of Discovery Shopping Mall that is willing to give the contribution to the development of SMEs. "In Bakso Loves Mie Festival, we give opportunities to those who want to sell and introduce their brands and products to the visitors," said Gustaf Riandory, the General Manager of Discovery Shopping Mall Bali on Saturday (20/04/2019).
"Bakso Loves Mie Festival becomes the third annual culinary event held by Discovery Shopping Mall after Discovery Indonesian Food Festival held on July and Discovery Foodlicious Party held on December. Those culinary festivals bring the variety of Indonesian culinary so that they can be well-known in both national and international level," he said.
Meatballs and noodles are various and they are the favorite of Indonesian people. In this festival, the visitors can enjoy various meatballs and noodles, such as Bakso Boedjangan, Bakso Tulang Sumsum, Bakso Iga, Bakso Goreng Gajah, Bakso Beranak, Bakmi Hauce, Bakmi Dempo, Mie Ayam Betutu, Mie Kocok, Mie Ruwet, and more than 30 top Indonesian culinary.
Besides, there are a lot of entertainments and promotions at Discovery Shopping Mall sponsored by Teh Botol Sosro, Air Mineral Club, and Bintang Radler. Moreover, there will be free 300 portions of noodles in Bakso Loves Mie Festival. (*)