Education
Aramco will Take Pertamina to Cooperate on the Oil Refinery Products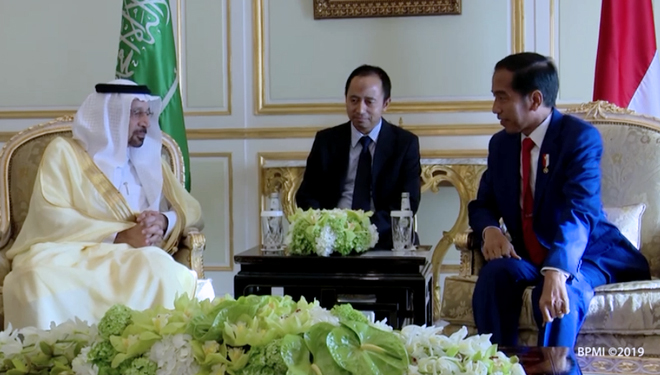 TIMESMALAYSIA, JAKARTA – Indonesia and Saudi Arabia will conduct cooperation on oil refinery. The cooperation will be handled by two biggest oil company on each country, the Pertamina and Aramco. President of Indonesia Joko Widodo has meet the Saudi Arabia representatives for this.
The cooperation was discussed in the bilateral meeting which was attended by the President of Indonesia Joko Widodo, the Indonesian Minister of Foreign Affair Retno Marsudi and the Minister of Energy, Industry, and Mineral Resources Khalid Al Falih from Saudi Arabia at the Royal Guest House, Riyadh, Sunday, April 14, 2019.
"One of the discussion was about the cooperation between Aramco and Pertamina for the Cilacap oil refinery," Mrs. Marsudi said.
Mrs. Marsudi also said that Saudi Arabia through Khalid appreciate the economical reformation efforts that had been conducted by Indonesia till there are lots of Saudi Arabian company who would like to cooperate with Indonesia.
Meanwhile, there will further discussion on the next visit of Saudi Arabia government to Indonesia about the petrochemical industry.
The meeting was conducted after President Joko Widodo accept the invitation from King Salman on his Royal Palace of Saudi Arabia on Sunday afternoon. The president together with the first lady also do the umrah during their trip. (*)