Sports
Colour Run Montana Senggigi 2019, How Did it go?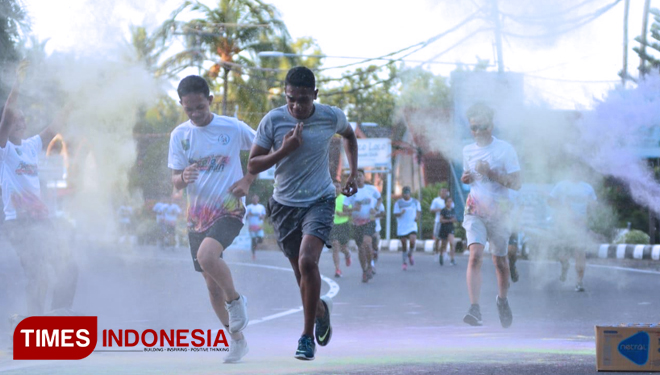 TIMESMALAYSIA, JAKARTA – Colour Run Montana Senggigi 2019 was held successfully. The event which was held on Senggigi Lombok Barat become took tourists attention either from local or international.
"Praise the Lord, The Colour Run Eveng on Sunday, March 10, 2019 was awesome. At least there were 8000 participants who took apart on this event," Binang Odi Alam, GM hotel Montana Premier Senggigi said.
Still according to him, this even was intended to build back the tourism industry in Lombok especially after the earthquake.
"Lombok is clear and a save place for tourist to visit," he added
This Colour Run Montana Senggingi 2019 was prepared by the Montana Premier Senggigi to celebrate the local government of Lombok Barat anniversary. Watch the video below to see how exciting is it!!