Sports
Arema FC vs Indonesia National U-22 Team: A fierce Match Ended in a draw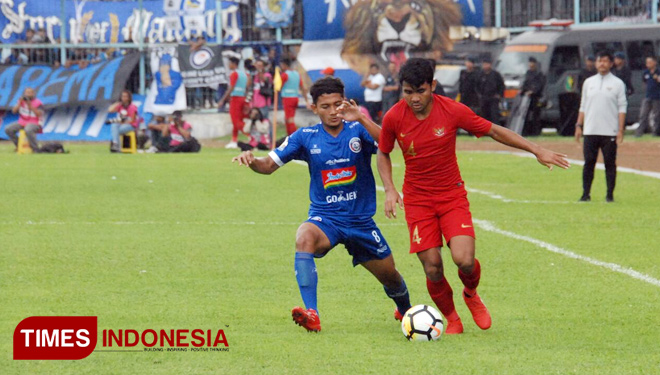 TIMESMALAYSIA, MALANG – A fierce match between Arema FC vs Indonesia national U-22 team took place on Sunday (10/2/2019) ended in a draw 1-1. It was held at Kanjuruhan Stadium, Malang Regency, East Java.
This trial match in the first round recorded the result 0 - 0. So, no goalscorer is settled. In this case, both teams began to change strategies in the second half by changing the play. The fight between the two teams returned to fierce.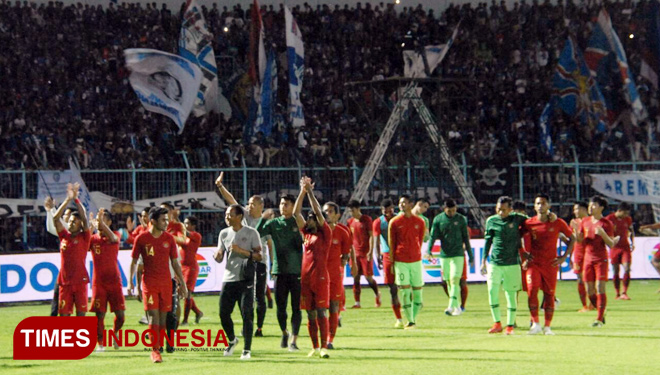 Attacking and defending continued throughout the 30 minutes of the second half. Both teams perform very strong attacks and defenses. However, the position changed in 76 minutes. The entry of Hanif Syahbandi managed to increase the attacking power of the Indonesia national under-22 team.
Hanif who escaped from the turmoil in front of the Arema FC's goal utilized a ball spewed by a defender. Hanif's shot directed to the left of the goal failed to stop by the goalkeeper and brought the Garuda team ahead 0-1.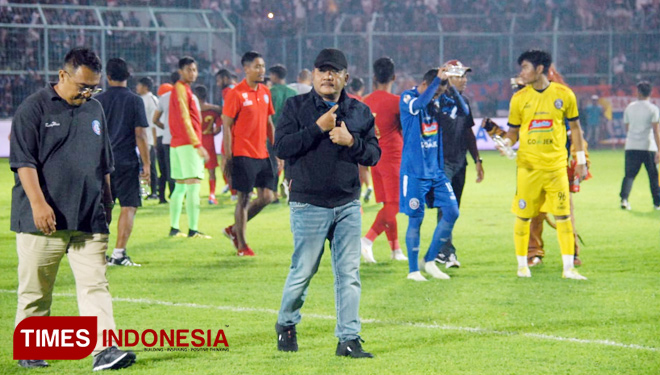 This condition didn't make Arema FC reduce to attack. The quick attack played by Arema FC players also managed to equalize in 86 minutes. Starting from a perfect bait Rivaldi Bawuo, the ball that leads to the front of the goal was immediately shot by Roberto Lima into the goal. Then the score was changed to 1-1.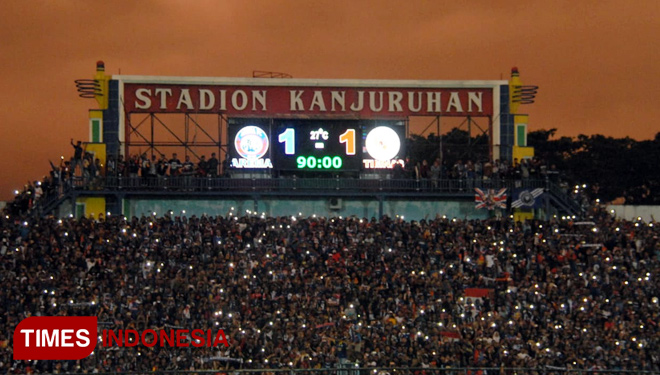 Arema FC vs Indonesia national U-22 team ended in a draw 1 - 1. This trial match was also witnessed by thousands of Aremania, Arema FC supporters who watched live at Malang Regency Kanjuruhan Stadium. (*)