Travel
Harris Hotel Raya Kuta Get 5 Stars for Its Excellent Qualities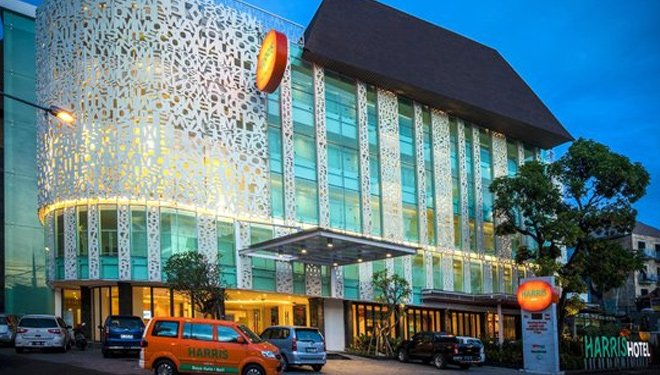 TIMESMALAYSIA, KUTA – Harris Hotel Raya Kuta aware that Bali has become a major tourist's destination in Indonesia. Therefore, the hotel always update their concept to something up to date and surely will pamper the customers. It makes this hotel get 5 stars rating from iGuides TIMES Indonesia and indexed on IRX (Indonesian Recommendation Index).
"Harris Hotel Raya Kuta offers us a 5 stars accomodation with a very low price. Its cheaper but not cheap," Ye Rachma an iGuides' reviewer team said.
Michael Thomas said on his review at Google Local Guide that this hotel has a comfy room, the staffs were so friendly, and the location that close to the Kuta beach become his main reason why he choose this hotel.
Felina a Pegi Pegi user said testify that this hotel is close to the airport and has a low price that will make all customers give 5 stars rating after staying here.
Kristiyanto, through Agoda said that the hotel location was so perfect. He could go walking to the in 5 minutes.
Hartono from TripAdvisor and Khaledalali9 through Booking are agreed and happy with the low price this hotel gave. The friendly staffs also become their major consideration why they gave this hotel with a 5 stars.
So there is no more doubt to choose Harris Hotel Raya Kuta as your place to stay near the Kuta beach. That makes iGuides TIMES Indonesia give this hotel 5 stars rating and index it on Indonesian Recommendation Index (IRX). (*)