Life Style
Enjoy the Freshness of Es Santan Lebah in Malang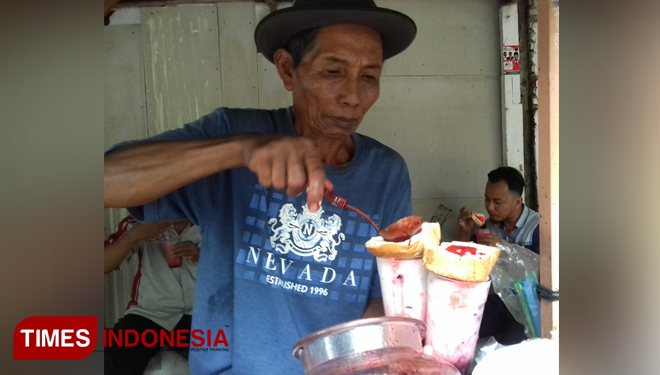 TIMESMALAYSIA, MALANG – Malang is a heaven for culinary lovers as it has many delicious snacks and beverages. One of the most popular menu nowadays is Es Santan Lebah.
This dessert is made of sticky rice, tapai, coconut milk, syrup, and white bread. However, the most interesting thing is the bees that come around this ice shop.
"These bees come here by themselves. Perhaps they know that I use the real sugar, so they come here," said Sutono, the owner of this legendary ice.
He has been selling coconut milk ice since 1968. "I used a selling cart to sell the ice. However, in 1980, I stayed in front of Lapangan Sempu in Jalan Kalimantan 72, Kasin, Klojen, Malang."
This dessert is not only called as coconut milk ice. There are many people calling this dessert as Es Ketan Hitam, Es Santan Sempu, and Es Gerojok.
"They can give any names to this dessert as long as they like it," he said.
He stated that the bees coming into his shop is a real blessing. The bees have made his ice shop more and more popular. "I was kind of disturbed by their presence in the first place, but then I realized that they are a blessing," he added.
You can enjoy the scrumptious Es Santan Lebah with the bees with only IDR 3,500. (*)