Life Style
How to Conduct a Successful Mayo Diet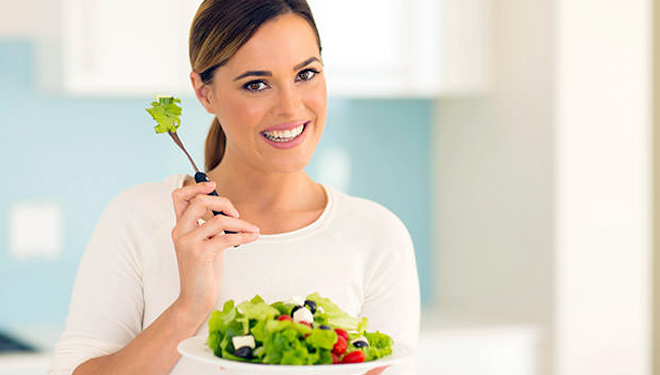 TIMESMALAYSIA, JAKARTA – Recently, mayo diet has become one of many diet ways for people to lose and controll their weight. But do you know that it's so hard to maintain the diet stay sustainable? Here are some ways that will help you conduct a successful mayo diet.

As you know that mayo diet focuses on eating healthy foods that taste great and increasing physical activity. It emphasizes that the best way to keep weight off for good is to change your lifestyle and adopt new health habits.
So, these are few ways to get the new habits done perfectly.
1. Do not eat while watching TVs
Usually u will feel starving while watching TV. But it's not a recommended to do that especially when you choose junk food as the meal while watching TV. It's a BIG NO, because soon as you eat while watching tv, the tv will bring you to another place that will make you forget how much calories and carbs have you eaten.
2. Choose a Healthy and Natural Food Only
As we know that junk food has affect people's daily life recently. Burger, pizza, canned food, coke, instant coffee has become an easy choice for people as a substitute for the real and healthy food.
This diet then ask you to consume more natural and healthy food like fruits, veggies, fishes, chickens, or meats and get rid of those junk foods.
3. Make a target
There is no result without effort. So, in order to get a good result you must wait for about 13 - 14 days with consistency. And then you gonna see a big result from it. Then then you gonna feel you have a new healthy life and a new eating pattern.
4. Cook your own meal
When you go out for shopping may be, you usually will find lots of cafeteria that will offer so many food choice. And the smell of the food usually will attract your nose to sniff and taste it. But then if you follow that desire of eating the food you will no longer able to controll how much calories and carbs that you eat. So this diet ask you to also cook your own food instead of buying it.
5. Doing a regular exercise
Most people will want a good body shape yet the are lazy to exercise. By doing a diet you will lose your weight which is will make you get a skin excess here and there. That's why, doing a regular exercise is needed to help you maintain your skin stay straight and not flapping everywhere.
So what do you think? Want to have a good body shape with mayo diet? Try to do these ways and get a succesful mayo diet results within weeks. Good luck!! (*)