Sports
Persita Plans to make a Team Overhaul after 3-0 Loss to Arema FC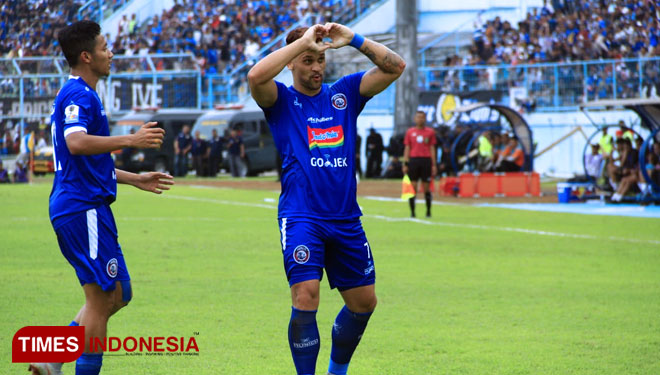 TIMESMALAYSIA, JAKARTA – Persita Tangerang plans to make a team overhaul after 3-0 loss at home to Arema FC in the second leg of the Indonesian Cup at the Benteng Taruna Stadium, Tangerang on Sunday (3/2/2019).
"Earlier it was seen from the high corner by the head coach, coach Wid (Widodo Cahyono Putro), that there would be a change in players. We have already communicated about this, "said Wiganda Saputra who was appointed to lead Persita Tangerang against Arema FC yesterday.
Although as the home team, Persita Tangerang is still inferior to the game of its visitors, Arema FC. Wiganda himself admitted that his team had lost in stratum.
"Regarding the match, because we had predicted it even though we played at home, the problem was the same, namely losing in the stratum. Arema FC is in level one , we are level two. Arema FC occupied by qualified players, the players are good, "said Persita Tangerang's coach, Wiganda Saputra after the match.
However, Wiganda claimed to be proud of his players who had tried hard in the match. "But I'm proud of the players, they dare to play from foot to foot. We can actually create several opportunities, "he continued.
The defeat was the second time against Arema FC. In the first leg while playing at the Kanjuruhan Stadium, they lost 4-1. In this case, Persita Tangerang then plan to make a team overhaul. (*)