Sports
Arema FC vs Persita Tangerang, Milo: We Have to be Really Serious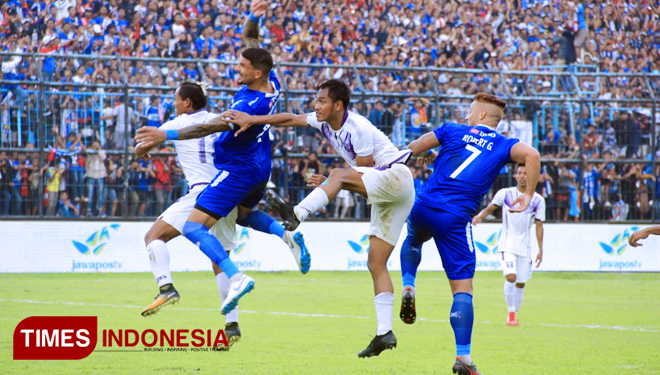 TIMESMALAYSIA, MALANG – Arema FC coach, Milomir Seslija considers the match between Arema FC vs. Persita Tangerang in the second leg of the 32nd round of the Indonesian Cup on Sunday (03/02/2019) this afternoon isn't easy. Therefore, he asked the players of Arema FC or known as Singo Edan to be serious.
"We have not confirmed ourselves to escape. So we have to be really serious to face the match, "said the Bosnian coach.
In fact, Arema FC has pocketed 4-1 score of victory in the first leg, Moreover, The team also has superior qualified players compared to Persita.
Milo wishes his players to throw away sweet memories while got the victory in Malang, he wants Arema FC players to really concentrate on the match against Persita. "We don't know what they prepared. So we must be vigilant, "Milo explained.
In the Arema FC vs Persita Tangerang match later, the strength of the Arema FC will certainly increase. It is because the return of Singo Edan's attacker, Makan Konate who was absent in the first match. (*)