Education
The Students of UIN Malang Held Islamic Event in Bokor Village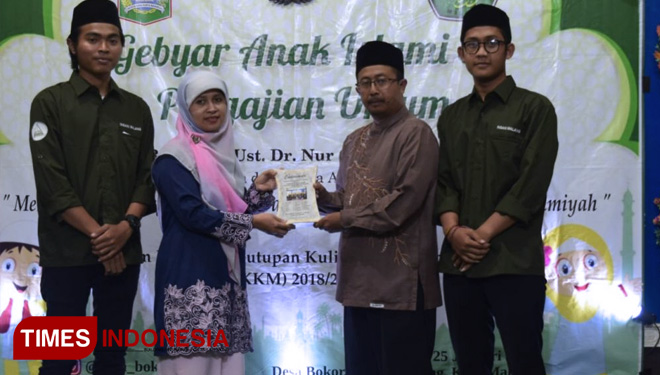 TIMESMALAYSIA, MALANG – Group 62 and Group 197 from UIN Malang held an event called Gebyar Anak Islami dan Pengajian Umum at Bokor Village, Tumpang sub-district, Malang. This event also becomes the closing ceremony of the student study service program of UIN Malang.
This event included Quran verse reading, Tartil, and Adzan. The awards were given to the winners after the Quran recitation.
Ustad Dr. Nur Qomari, M.Pd gave Tausiyah in the Quran recitation that was held on Friday (25/1/2019).
The closing ceremony of the student study service was held in Islamic atmosphere so that the children in Bokor Village could improve the Islamic values of Fastabiqul Khoirot. (*)