Education
Agricultural Development Polytechnics Malang Applied Concept Learning while Traveling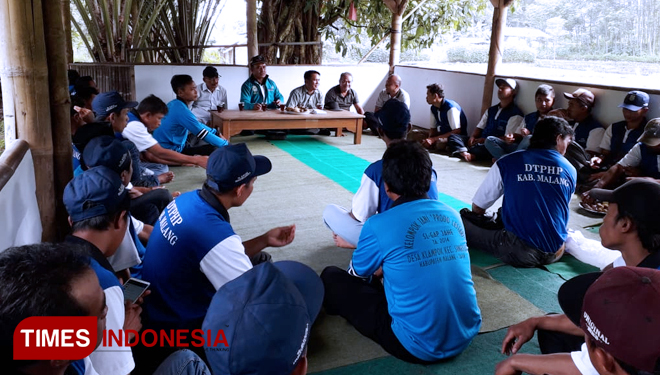 TIMESMALAYSIA, MALANG – The community service team of the Polbangtan (Agricultural Development Polytechnics) Malang together with the Lestari Buwono Farmer Group Sumberngopoh Village, Singosari District, Malang Regency conducted a fun activity of learning, well known as Learning while traveling.
They conducted a comparative study to the Sumber Makmur Farmer Group, Sumberngepoh Village, Lawang District, Malang Regency, on Saturday (19/1/2019). The innovation of community service activities took place in Wanawisata Krabyakan, owned by the Lestari Buwono Farmer Group.
"This activity is to build knowledge of fellow farmer groups in developing business institutions with farmer groups. So learning directly from successful farmers," said Dr. Tatang Suryadi, SP, MP, a lecturer of Polbangtan Malang.
According to Tatang, the innovation of service activities is quite interesting. In addition to learning directly to farmer groups, farmers are invited to enjoy the natural beauty of the Krabyakan water village.So, the participants were enthusiastic and happily to take part in this activity.
Hariono as Chairman of the Sumber Makmur Farmer group said the need to learn from farmers who are already successful.
"Farmers need refreshing. (Activities) This is very useful, hopefully it can be a motivation for us to create a better farmer group," he said.
Community service innovation with the concept of learning while traveling, led by Dr. Tatang Suryadi, SP, MP along with Drs. Achmad Syamsuddin, MM, the two lecturers of Malang Polbangtan. (*)