Economy
Pamper Your Eyes with Thousands Enchanting Ceramics at Dinoyo Central Ceramic Industry Malang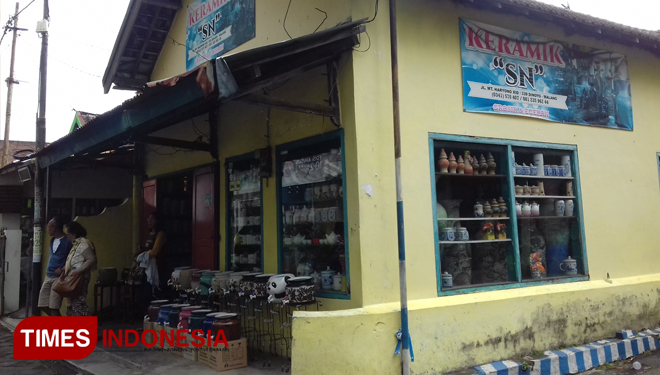 TIMESMALAYSIA, JAKARTA – We have a good news for you who love to decor your house with ceramic. The Kampung Keramic (Ceramic Village) located at Jalan MT Haryono XI Dinoyo Malang will make your eyes happily wide open with all the ceramic provided there.
Almost everyone at that Kampung (village) work and produce their own ceramic decorations. And by now, they has made it as a home industry.
We can find lots of things there, from vases, glasses, water dispenser, photo frames and a lot more. They produce and sell it by them self.
This Kampung not only produces some ceramic decorations but also sells some wedding souvenirs like hand fan, wallet, purse, key chain and so on.
"Producing and selling ceramics has become my main job. I open this shop at 1990's, but the ceramic factory it self has been built since 1950's," said "SN Ceramic Shop" owner.
He also said that he could gain more income by opening this shop and making it as home industry. Several local citizens also follow his steps, but there were also some of them who just inherit the shop and industry from their parents.
Other than direct selling, they also take some order from some customers. The thing is that customer has not been able to customize their order. They only could order the product with color and shape that has been provided in the store.
This Kampung never run out of visitors. Some of them just come for sight seeing or getting what they need. Sometimes a group of tourist will visit this place. This Kampung Keramic Dinoyo Malang will usually get a high tourist traffic at holiday seasons. (*)