Life Style
BVR Property Bali Wins a Pair of Awards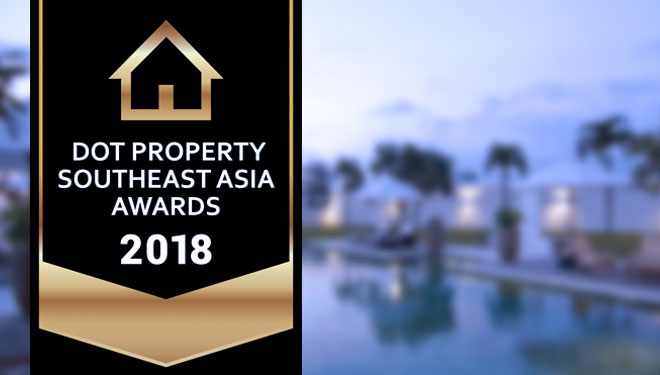 TIMESMALAYSIA, JAKARTA – Entering its third year, The Dot Property Awards honors the best real estate firms in Indonesia, Thailand, Vietnam and the Philippines. This year the awards are will even more spectacular with an Awards Presentation in each country along with extended marketing and PR campaigns.
Founded by the Dot Property Group, The Dot Property Awards takes a different approach to find each country's leading companies. Dot Property searches for only qualified developer, projects, agents and companies related to the real estate sector leading to higher participation rates and interest.
The Dot Property Southeast Asia Awards 2018 winners have been announced respectfully going to leading developers, projects and real estate agencies from around the region. More than 25 awards were handed out as part of this year's Dot Property Southeast Asia Awards.
This is the third year of the Dot Property Southeast Asia Awards and the company utilizes its unmatched regional presence to find the best and the brightest real estate.
Bringing good news from Bali, BVR Group proudly announces its expansion in taxi advertising, covering all hot spots in Indonesia namely Bali, Jakarta, Bandung, Makassar, Surabaya, Lombok, Medan and Padang. Having the exclusive taxi advertising in Bali, BVR Group is committed in providing many options tailored to its clients' business needs.
In addition to this good news, BVR Property under BVR Group amazingly wins two of these prestigious awards from Dot Property this year. We were the winner of both the Indonesia's Best Real Estate Agencies 2018 and Best Real Estate Agencies Southeast Asia 2018!
Thank you Dot Property for giving these prestigious awards to BVR Property. We are much honored to receive them. We are also very pleased to have Dot Property as our property portal network to offer our Bali properties and connect with our customers. Dot Property websites make the move online faster and simpler whilst being one of the best tools to help sell and rent our properties in Bali.
Look at what Dot Property is pleasantly saying about BVR Property:
"No one understands Bali property investment quite like BVR Property Bali. The company assists property buyers and sellers by providing the genuine market information that helps them to find the best possible solution. BVR Property Bali understands many people have no idea on how to invest in Bali and works with them so they have the information to make a confident decision. Additionally, BVR Property Bali is a member of Leading Real Estate Companies of the World.
This work helped BVR Property Bali win a pair of prestigious awards this year. Our agency was the winner of both the Indonesia's Best Real Estate Agencies 2018 and Best Real Estate Agencies Southeast Asia 2018.
For more information, please visit: www.bvrproperty.com" (*)