News
Gelar Wicara Kebhinekaan: DEMA UIN Malang Invited the Leader of PBNU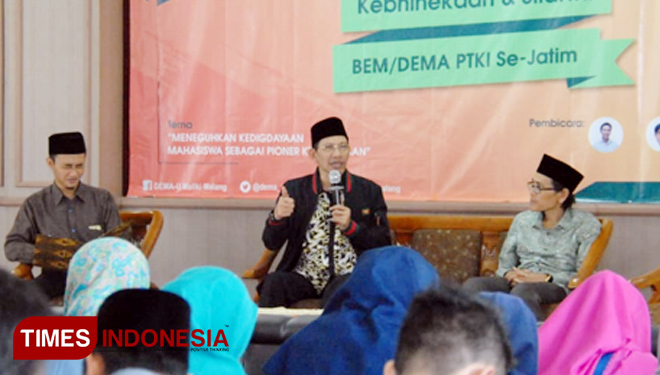 TIMESMALAYSIA, MALANG – The Students council of UIN Malang (DEMA UIN Maliki Malang) held an event called Gelar Wicara Kebhinekaan & Silatwil BEM/DEMA PTKI of East Java and invited the Leader of PBNU, Robikin Emhas.
The event held in UIN Maliki Malang on Saturday (12/01/2019) was attended by 140 students, the representatives of 51 BEM or DEMA PTKI (Islamic Higher Education). This event would be continued with Silatwil (Silaturahmi Wilayah) in Batu on Sunday (13/01/2019).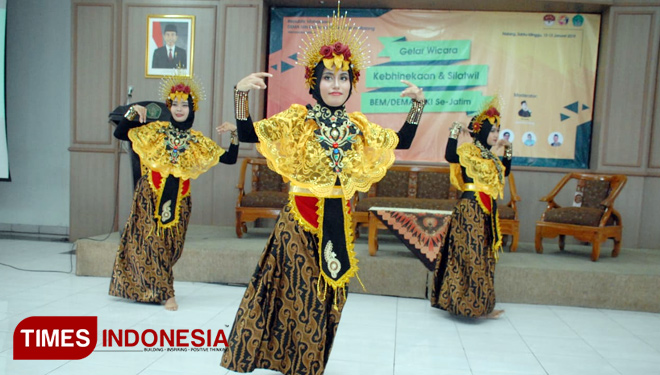 The Head of Committee, Uswatun Hasanah Maruf, said that this event aimed to raise the sense of unity between the students, especially in BEM and DEMA PTKI of East Java. He also expected that this event could strengthen the bond among the students in East Java.
"We hope this event could strengthen and raise the sense of unity among the students," he said.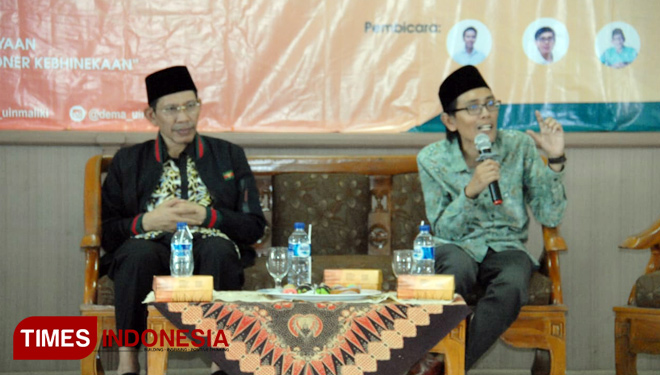 Not only inviting the Leader of PBNU, DEMA UIN Malang also invited a speaker from TIMES Indonesia, Yatimul Ainun, the Editor in Chief at TIMES Indonesia, and the Rector of UIN Malang, Prof. Abdul Haris. This event was moderated by the Leader of Gusdurian Malang, Ilmi Najib. (*)