News
Millions of Insects are in the Grand Mosque Mecca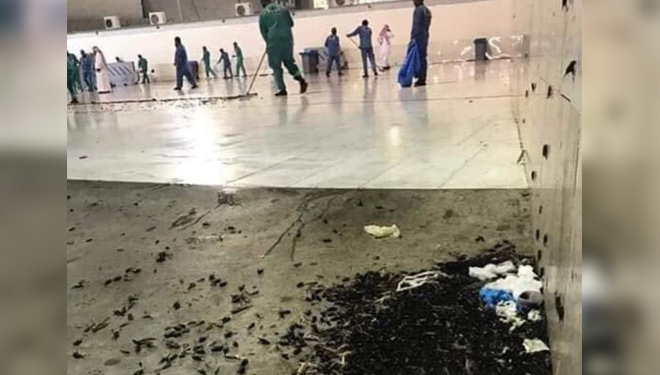 TIMESMALAYSIA, JAKARTA – Millions of insects are reportedly entering the Mecca area, including the Grand Mosque or known as Masjid Al Haram, in this last week. A number of photos circulating in a number of social media show that the insect is a type of cricket.
However, Some people also say besides crickets, there are also grasshoppers, although the grasshoppers aren't as much as the number of crickets.
Quoted from The National, Tuesday (08/01/2018) then, the insect has even entered the Grand Mosque. "I have never seen anything like this," said a resident who lives in Mecca.
Indonesian Consulate General in Jeddah on Friday (11/1/2019) stated that the government of Saudi Arabia had not issued an official statement about the reason why millions of insects were in Mecca, including in the Grand Mosque.
"Although crickets and grasshoppers are common in Mecca because of the valley's topography, this is firstly happened and seen in the public in massive numbers," said Consul Pensosbud of the Indonesian Consulate General in Jeddah, Ahmad Syofian, as reported by AFP.
Provisional prediction, the millions of insects namely cricket and grasshopper species in the Mecca region and the Grand Mosque today are the migrating insects. (*)