Sports
Live Football Schedule on Television on the Period of 11th -14th January 2019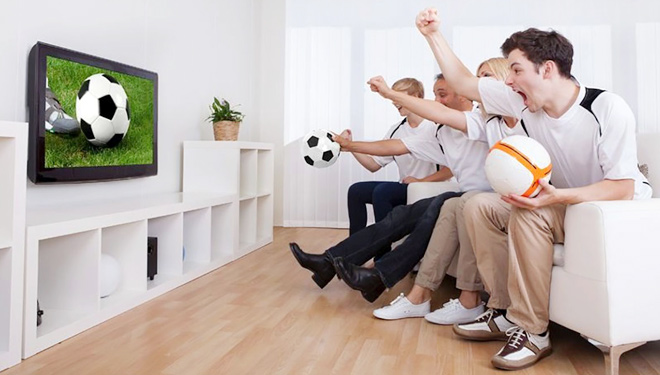 TIMESMALAYSIA, JAKARTA – After a short break in the middle of the week, the football schedule on television will be back this weekend. The big agenda is Tottenham Hotspur's match against Manchester United in the Premier League.
In addition, there is also an Olympique Marseille match against AS Monaco in Ligue 1 which is also interesting.
The exciting matches from La Liga, the A-League to the African Champions League are ready to enliven the atmosphere.
The Following is the football live schedule on national television for the period of 11-14 January 2019.
FRIDAY, JANUARY 12, 2019
AUSTRALIAN A-LEAGUE
03.50 p.m - Melbourne City vs Brisbane Roar - BEIN SPORTS 2
AFRICAN CHAMPION LEAGUE
10.57 p.m - Lobi Stars vs Sundowns - BEIN SPORTS 3
FRANCE LIGUE 1
00.55 a.m - Caen vs Lille - BEIN SPORTS 2
02.40 a.m - Lyon vs Reims - BEIN SPORTS 3
SPANISH LA LIGA
02.55 a.m - Rayo Vallecano vs Celta Vigo - BEIN SPORTS 2
06.55 p.m - Leganes vs Huesca - BEIN SPORTS 2
10..10 p.m - Valencia vs Valladolid - BEIN SPORTS 2
ENGLISH PREMIER LEAGUE
07.25 p.m - West Ham vs Arsenal - BEIN SPORTS 1
08.50 p.m - Crystal Palace vs Watford - BEIN SPORTS 3
08.55 p.m - Brighton vs Liverpool - BEIN SPORTS 1
AFRICAN CHAMPION LEAGUE
01.57 a.m - WAC vs ASEC Mimosas - BEIN SPORTS 1
07.57 p.m - FC Platinum vs Orlando Pirates - BEIN SPORTS 3
AUSTRALIAN A-LEAGUE
13.32 WIB - Wellington Phoenix vs Central Coast - BEIN SPORTS 2
15.50 WIB - Melbourne Victory vs Newcastle Jets - BEIN SPORTS 2
SUNDAY, JANUARY 14, 2019
ENGLISH PREMIER LEAGUE
00.25 a.m - Chelsea vs Newcastle United - BEIN SPORTS 1
09.10 p.m - Everton vs Bournemouth - BEIN SPORTS 1
11.25 p.m - Tottenham vs Man Utd - BEIN SPORTS 1
SPANISH LA LIGA
00.25 a.m - Girona vs Alaves - BEIN SPORTS 2
02.40 a.m - Villarreal vs Getafe - BEIN SPORTS 2
05.55 p.m - Atletico Madrid vs Levante - BEIN SPORTS 2
10.10 p.m - Athletic Bilbao vs Sevilla - BEIN SPORTS 2
FRANCE LIGUE 1
08.55 p.m - Nantes vs Rennes - BEIN SPORTS 3
10.55 p.m - Toulouse vs Strasbourg - BEIN SPORTS 3
AUSTRALIAN A-LEAGUE
02.00 p.m - Sydney FC vs Adelaide Utd - BEIN SPORTS 2
04.00 p.m - Perth Glory vs Western Sydney - BEIN SPORTS 1
MONDAY, JANUARY 15, 2019
SPANISH LA LIGA
00.25 a.m - Barcelona vs Eibar - BEIN SPORTS 2
02.45 a.m - Real Betis vs Real Madrid - BEIN SPORTS 2
FRANCE LIGUE 1
02.55 a.m - Marseille vs Monaco - BEIN SPORTS 3 (*)