News
President Jokowi is seen Buying and Eating Fried Cilok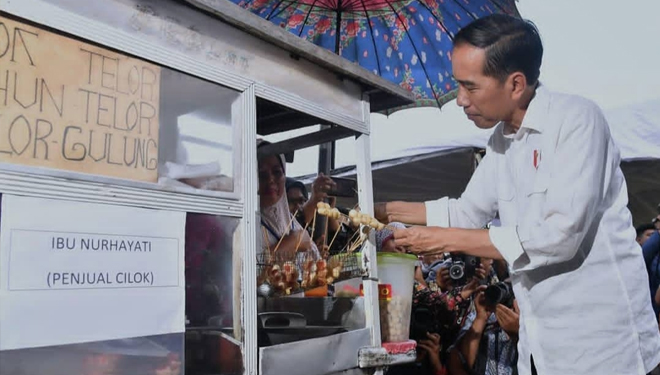 TIMESMALAYSIA, JAKARTA – President Jokowi shared a portrait of his activities while reviewing the program 'Fostering the Economy of Prosperous Families (Mekaar)' in Ciracas, East Jakarta. On his Twitter and Instagram account, Jokowi is seen buying and eating fried cilok.
Cilok is Traditional food, Its shape is round like meatball, usually made ​​from wheat starch and wheat flour.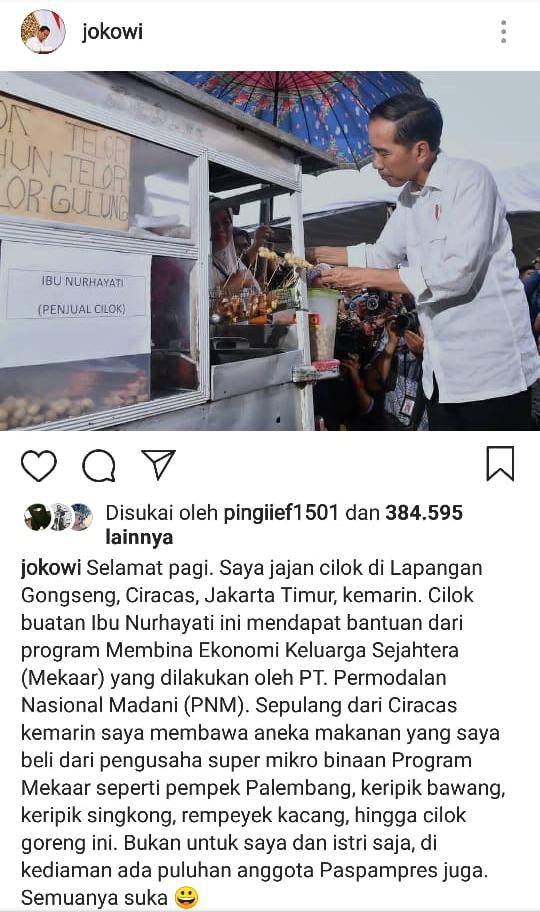 The former Governor of DKI Jakarta, even chose his own cilok. The seller, Ms. Nurhayati swiftly wrapped up the cilok of Jokowi's choice.
"I buy snack made by Mrs. Nurhayati, a super micro businesswoman fostered by the Mekaar Program in Ciracas, East Jakarta, yesterday," Jokowi said on Friday (11/1/2019).
Through the posting of an official Instagram photo from the Ministry of State Secretary, Jokowi's expenditure is explained at that time. In total there are five packets of Pempek Palembang, two packs of onion chips, three packs of cassava chips, two packs of peanut butter and ten of fried cilok.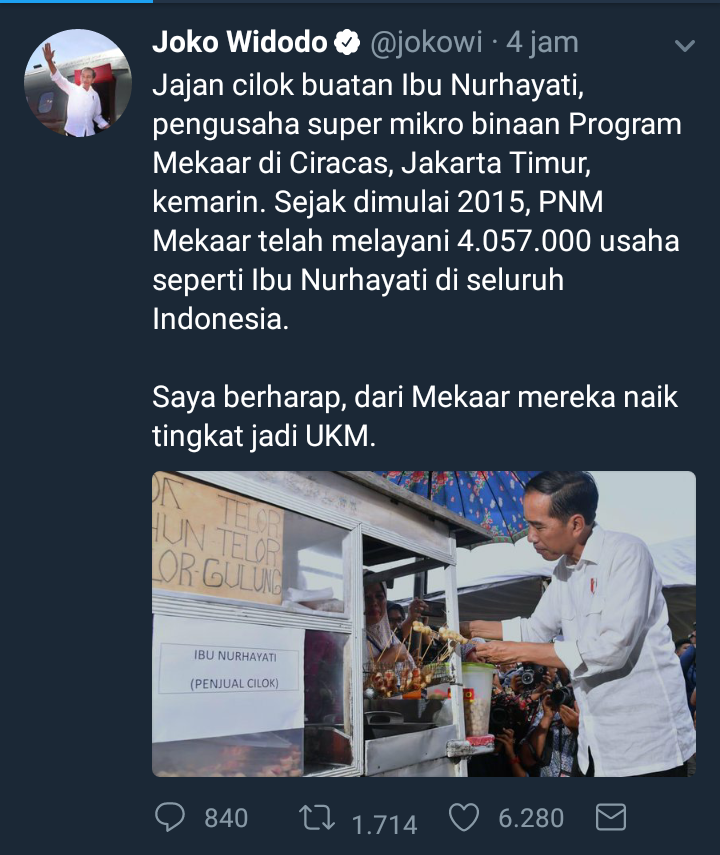 While on his instagram, Jokowi said all the snacks he bought were not only eaten together with his wife, but also shared by him with Paspampres (Presidential Security Force).
"It's not just for me and my wife, there are dozens of Paspampres members in the residence too. Everyone likes it," Jokowi said.
Related to the program 'Fostering the Family Economy of Prosperity', PT Permodalan Nasional Madani (PNM) since 2015, has served 4.057.000 businesses such as cilok traders, Ms. Nurhayati throughout Indonesia. "I hope, from the Mekaar program they will rise the level of becoming SMEs (UKM)," said President Jokowi. (*)