Life Style
You can Try These Four Healthy Diet Trends of 2019 to lose Weight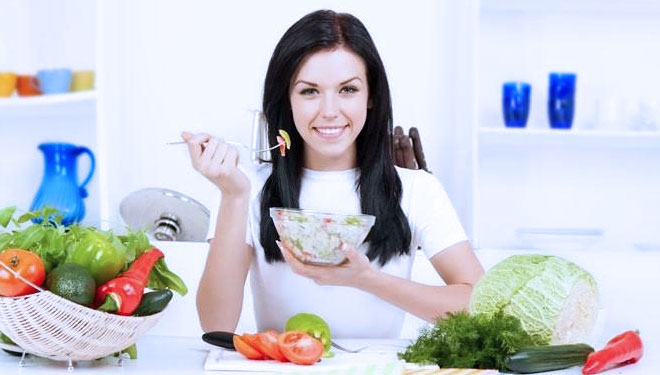 TIMESMALAYSIA, JAKARTA – Losing weight is one of the resolutions that have been stated in this New Year 2019. If you are among those who have this resolution, the following 4 tips are a healthy diet trend in 2019. You can try to achieve your dreams by doing those tips to have ideal body's weight.
1. Mayo diet
Although the name mayo diet has been known in the world of health, it isn't false you to go on this diet throughout 2019.
The mayo diet is a diet that prioritizes the intake of calories every day by considering calorie needs and the intention of your diet. This diet also requires you to limit salt and carbohydrate intake.
2. Keto diet
The keto or ketogenic diet is a 2019 diet that you can do by applying a low carbohydrate and high fat of dietary habit.
The keto diet is recommended to be done in the short term (starting from 2-3 weeks, up to a maximum limit of 6-12 months). This is to avoid the risk of health problems that might occur if the keto diet is carried out in the long term.
3. Low salt diet
Low salt diets are expected to boom again as a 2019 diet trend that is claimed to be able to lose weight fastly.
As the name implies, this diet will greatly limit salt intake in each of your meals, both main meals and snacks. Some people may even stop eating salt altogether while undergoing a non-salt diet.
Reducing salt intake has proven to be effective in helping to reduce weight. Because, consuming one gram of table salt (equivalent to 400 milligrams of sodium) can add up to 1 kilogram of weight. In addition, a low-salt diet also helps you avoid the risk of hypertension and other heart problems.
4. Thonon Diet
The Thonon diet will likely continue to rise as a diet trend in 2019. The Thonon diet is a high-protein diet while cutting your daily calories intake by half. Generally, a minimum of 1.200 calories a day is reduced to only 600-800 calories a day.
This diet had made a scene among Hollywood celebrities last year because it claimed to be able to lose 5 kilograms of weight in just only 14 days.
The four trends of a healthy diet above can you try to get the ideal of body's weight. But you still have to run sports and other healthy lifestyle in losing weight. (*)