Life Style
Eggs apparently can reduce the Risk of Diabetes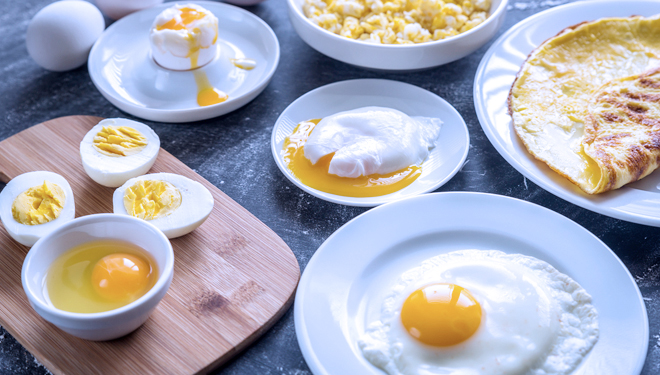 TIMESMALAYSIA, JAKARTA – Eggs are often included in the breakfast menu. This is because eggs are easily to process. In addition, this protein-rich food has also a lot of benefits to body's health. According to research conducted at the University of Eastern Finland, consuming one egg a day can minimize risk of type 2 diabetes.
In the findings published in Molecular Nutrition and Food Research, the researchers previously showed that consuming about one egg a day is associated with a reduced risk of type 2 diabetes on elderly men participating in the Kuopio Ischaemic Hearth Disease Risk Factor study in Eastern Finland.
"The aim of the current study is to examine potential compounds that can explain this relationship using non-target metabolic techniques that allow a broader profile affecting chemicals in the sample," said the first stage researcher and lead author of the study Stefania Noerman from the University of Eastern Finland.
The study found that blood samples from men with more eggs included fat molecules related to blood profiles that were free of type 2 diabetes. In addition, the researchers identified several biochemical compounds in the blood that predicted a higher risk of type 2 diabetes, including amino acids tyrosine.
The researchers showed several plausible mechanisms that could at least partially explain the inverse relationship between egg intake and minimize the development of the risk of previous type 2 diabetes.
"Although it's still too early to draw causal conclusions, we now have some clues about some egg compounds that might play a role in the development of type 2 diabetes," Noerman said.
Noerman also said further research with cell models and intervention studies in humans using modern techniques, such as metabolomics, was needed to understand the mechanism behind the physiological effects of egg intake.
You can try to minimize the risk of type 2 diabetes by eating eggs as above explanation. However, pay attention to the number of eggs you eat. Eating eggs excessively can have a negative impact on your health. (*)