Education
Students of UIN Malang Sell Vegetables Online at Banjarejo Village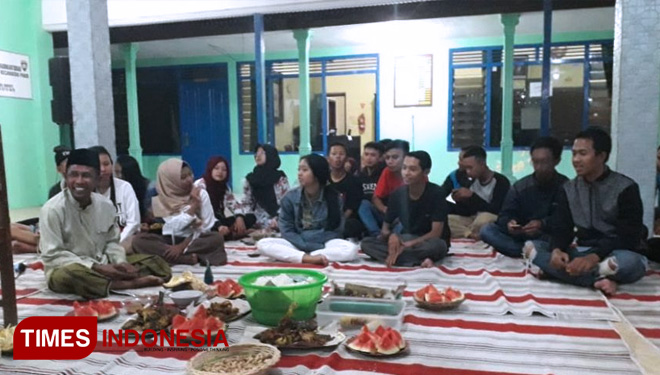 TIMESMALAYSIA, MALANG – There was something different in the Student Study Service (KKM) program of UIN Malang this year. The KKM with the theme of UIN Mengabdi untuk Negeri (UIN Serves the Country) emphasized the internalization to the society.
This year, the KKM students were spread to 12 sub-districts in Batu and Malang area. The students were divided into 135 groups. There were two groups in one village. There was 12 students from any study programs and faculties in each group.
At Banjarejo Village, Bantur sub-district, Malang, especially in Krajan Village was really diligent in creating programs. "The theme of our program is the same as the main theme from campus," said the leader of the group, M. Wahib Ferdimas.
The program that was made was really different from the ones in the previous KKM, such as the socialization of TPQ/TPA management and Khatmil Qur'an each week with Remas Ar Ruhma' 2.
In business sphere, this group developed the existing potential. This village had a huge potential of vegetable. Therefore, this group made a new trend, which was to combine the vegetable with organic materials as the experiment in making crackers.
"It is possible for Banjarejo Village to develop their business. For the marketing, we use social media to attract the customers' interest," said the student of UIN Malang. (*)