Education
UB Malang Becomes the Best in 3 PR Awards Categories of Kemenristek Dikti RI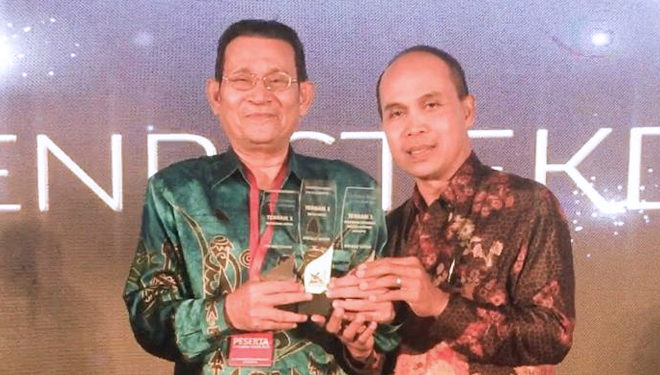 TIMESMALAYSIA, MALANG – UB Malang (University of Brawijaya Malang) won three awards from Kemenristek Dikti RI (Ministry of Research, Technology and Higher Education of the Republic of Indonesia) on Thursday (3/1/2019).
UB Malang won the first prize of Public Relations (PR) Award State Higher Education (PTN), Higher Education Service Institution (LLDikti), and Public Service Complaint Manager. In the competition, Public Relations of UB Malang becomes the best in information services through the internet, media relations, and social media.
Secretary General of Kemenristek Dikti RI, Ainun Na'im said that with this award PTN Public relations and LLDikti made more quality. Giving this gift is expected to encourage public relations staff of PTN and LLDikti to be able to work more creatively.
"I hope that the selected PTN and LLDikti can motivate other public relations staff to do better. For those who haven't won, please work better. We are waiting for your best work in 2019," he said.
Meanwhile, the rector of UB Malang, Prof. Nuhfil Hanani said in another place that this award is proof of UB's existence as a leading university in Indonesia.
"This award proves that UB is able to give the best service for the community," he said.
Previously, UB Malang Public Relations also won first place in the Website category and the second place in the Publicity category in 2018. For this year, the aspects assessed in the Public Relations Award included the quality of information services through the internet (website), social media, and media relations. Meanwhile in the Management Award, the assessed aspects are related to the quantity of complaints, resolutions, and follow ups.
The event, which was held by Public Communication and Cooperation Bureau (KSKP) Kemenristek Dikti RI, involved independent and competent juries, namely the President's Special Staff on Communication of Institution Adita Irawati, Digital Strategic Nukman Luthfie, and the member of Public Relation Association and Nagaru Communication Founder Dian Agustine Nuriman. The reward's giving is also expected to encourage public relations staff of PTN and LLDikti to work more creatively. UB Malang is the best in this prestigious event. (*)