News
Egypt's Largest Mosque, Al-Fattah Al-Alim Will Open This Month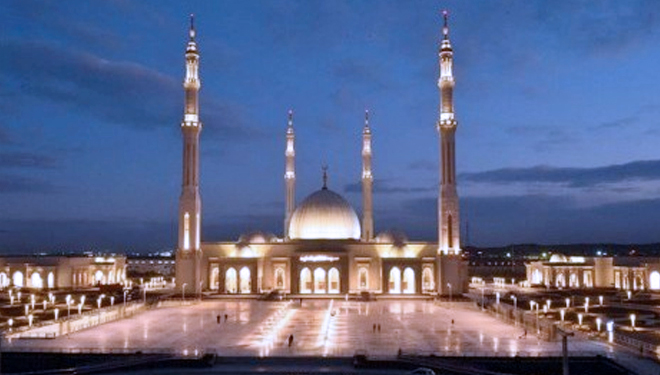 TIMESMALAYSIA, CAIRO – Egypt has the largest mosque namely Al-Fattah Al-Alim. The Egypt's largest mosque is located in Cairo. It is capable to accommodate 17 thousand worshipers and will be opened this month after completion of the construction.
Now the construction of this mosque is at the level of finishing touches on the construction process. Furthermore, the mosque that is located in the new administrative of capital will be officially opened by Egyptian President, Abdel Fattah Al Sisi.
Reported at Ahram Online, Thursday (03/01/2019), this mosque actually can accommodate more than 17.000 worshipers. Therefore, this mosque called as one of the largest mosques in the world.
Al-Fattah Al-Alim Mosque is built by the new Middle Ring Road in the administrative capital. The mosque's building area is 6.325 square meters in the yard for prayer and 6.700 square meters of prayer yard in the outer courtyard.
This mosque is designed with five main entrances and a room for female prayer. The building of the amazingly mosque has four secondary domes of 12.5 meters in diameter, a height of 10 meters, and four towers as high as 92 meters.
At least 1 thousand workers were involved to build the mosque that has Islamic Fatimiyah architecture's style. Al-Fattah Al-Alim Mosque will function as the official site for state services involving of religious ceremonies.
In addition to the Egypt's largest mosque, Al-Fattah Al-Alim, the new administrative capital in Egypt is now also place to the largest church in Egypt, the Nativity of Christ, which has been partially opened and it has been used for Christmas Mass in 2018. (*)