Travel
Bego Twin Waterfall at Kaligondo, Ex-quarry Site C that Becomes Tourism Destination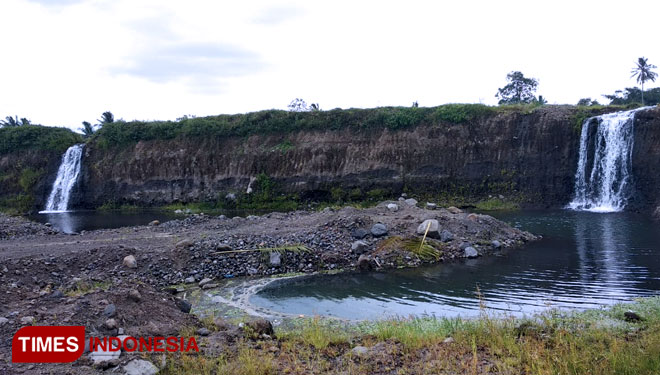 TIMESMALAYSIA, BANYUWANGI – Anyone who visits the tourism destination, Bego Twin Waterfall at Selorejo Village, Kaligondo Village, Genteng sub-district, Banyuwangi, will never know that actually this tourism destination is ex-quarry site C.
The local residents name the twin waterfall 'Bego', taken from the excavator machine which is called 'bego' by the local residents. The tourism destination is located in the cavity with the depth of 7 meters from the surface. The cavity is filled with water, forming a lake. Meanwhile, the twin waterfall is the end of river flow. However, this tourism destination does not look like the ex-quarry site C.
"The water is crystal clear and cold. The pool is not too deep, so it is very comfortable to swim there," said Fitria Kusmaherni, one of the visitors from the village, on Monday (31/12/2018).
Although this place is considered new, but this place is always crowded with visitors, especially on holidays and weekends. Children, youth, and elders are crowding the location, especially in the afternoon. Some of them are swimming and the others are having conversations with their friends.
"We brought rujak from home, so it is very fun to eat together here," said Sulton, who came there with his five friends.
This place is not professionally managed so people are not charged. However, the visitors should clean and throw away their trash in the right place.
Bego Twin Waterfall could be your vacation destination to celebrate the New Year. Are you interested? Bring your favorite food and come with your friends or family. (*)