Travel
Various Christmas and New Year Menu at Swiss-Belinn Manyar Surabaya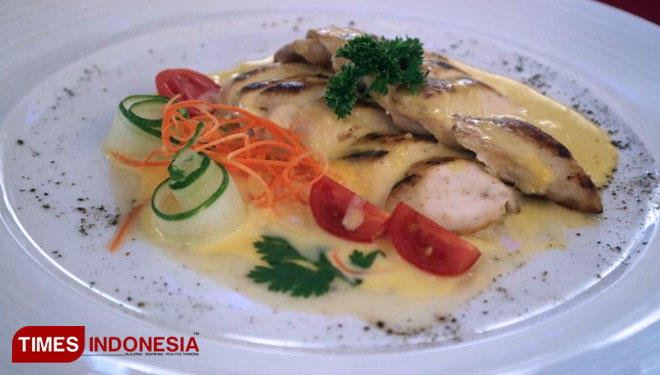 TIMESMALAYSIA, SURABAYA – Swiss-Belinn Manyar Hotel, Surabaya, prepares various menu for Christmas and New Year.
There are at least 25 special menus that are ready to indulge the culinary lovers, such as appetizers, cannape, soup, main course, and various desserts. Roasted turkey with cranberry sauce and gravy, pasta, and sushi are served in buffet. The dessert, Log Cake, is also included in the special Christmas dinner menu.
Chef Suhadi, the chef of Barelo Restaurant and Swiss-Bellin Manyar Hotel, prepared various Western menu that are worth trying.
To celebrate Christmas, Barelo Restaurant presented Seafood Marinara that consists of shrimps, fish balls, squids, and dory fish with fresh tomato sauce and basil leaves.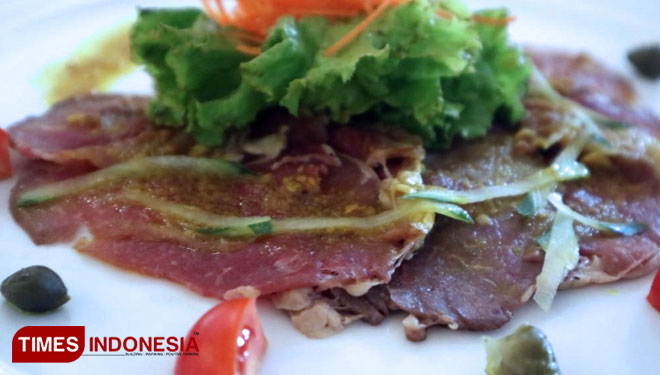 There is also Chicken Cheese Sauce, the roasted chicken menu with yellow sauce, red cheese, and fresh milk. The taste is salty with juicy texture.
"The taste is savory and salty. The chicken is marinated with salt, grilled, sliced, and added with sauce as the topping," said Chef Suhadi on Friday (21/12/2018).
Besides, you can enjoy Thai Chicken Crispy, the chicken thigh with crunchy and juicy texture combined with vegetable salad. It has Thailand sauce topping with spicy, sweet, and savory taste.
Beef Carpaccio, an Italian food made of sliced Tenderloin Beef. The beef was grilled, baked, and frozen before it was cut. The last delicious menu is Grill Mussel Garlic, the combination of Grill Mussel and butter garlic with the aroma of red rosemary.
You have to try the sweetness of the New Year desserts, such as assorted pie, puff pastry, fruit tartlet, peach on boat, cranberry millefeuille, blueberry cheesecake, assorted pudding, or fresh fruit carving.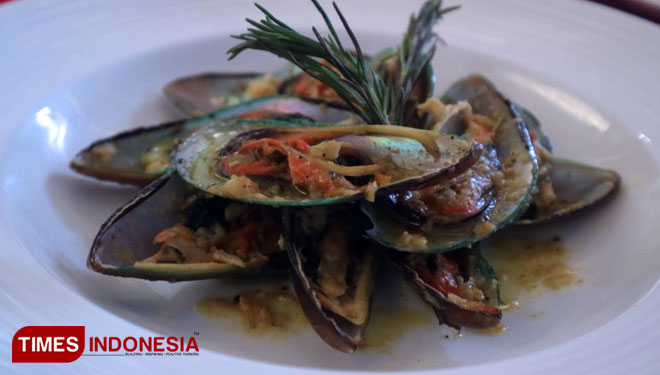 Hotel Swiss-Belinn Manyar also decorated the Christmas tree with the theme of environmental care. The Christmas tree is made of hotel room facilities, such as 100 towels, 100 linens, and 50 slippers with the height of 5 meters. The height of the tree and the number of the materials used were matched to the celebration of the 5th anniversary of Swiss-Belinn.
The Christmas tree was ornamented with Christmas ornaments, such as Christmas lamps, star-shaped ornaments, deer-shaped ornaments, and gift-shaped ornaments. "We want to create the most unique Christmas three with the theme of environment care. This idea has attracted the guests. Most of them took some photos in front of this Christmas tree," said Erick Sahaya, the General Manager.
Swiss-Belinn Hotel, Surabaya also presented an entertainment with the theme of 'The Greatest Showman' in form of live music, dance performance, magician performance, and various prizes for the guests. The concept of merry festival would be presented to welcome the new year. "We hope the guests will be satisfied to celebrate Christmas and new year in our hotel," said Eric Sahaya. (*)