Travel
Christmas and New Year Vacation at Malioboro, Yogyakarta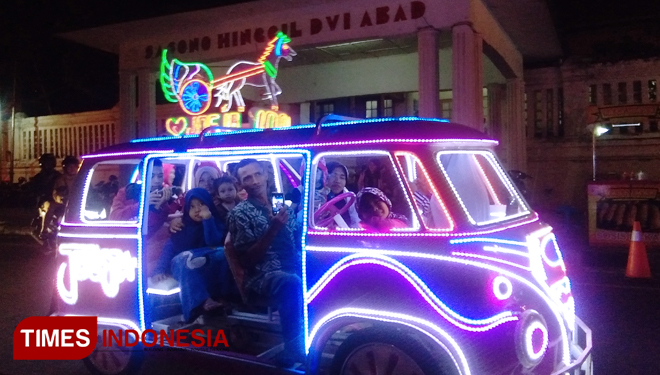 TIMESMALAYSIA, YOGYAKARTA – The Christmas and New Year vacation has come. Some tourism objects in Yogyakarta are crowded with tourists. Usually, they are from outside Yogyakarta, such as Semarang, Jakarta, Surabaya, Madiun, Malang, NTB, Sumatera, Lampung and other cities.
According to TIMES Indonesia, there are thousands of tourists coming to Yogyakarta by bus and private vehicles. Some tourism objects become the main destinations, such as Jalan Malioboro, Beringharjo Market, Keraton, Alun-Alun Selatan, Tugu Pal Putih, Taman Pintar, Museum Jogja Kembali, Museum Dirgantara, Prambanan Temple, and the list goes on.
"We are having vacation with some teachers and students to Prambanan Temple, Parangtritis Beach and Malioboro," said Samsul Bahri, a tourist from Jakarta.
The Head of Tourism Study Center Expert Team (Puspar) of Universitas Gadjah Mada, Phil Janiaton Damanik, said that the tourism objects would be most crowded on Christmas and New Year holiday season.
"There are some attractive tourism objects in Yogyakarta such as Beringharjo Market, Malioboro, Prambanan Temple, and Parangtritis Beach," said Janiaton.
Janiaton predicted that there would be some traffic jams in some spots, but the residents of Yogyakarta do not need to worry about it.
He also asked the regional government to pay attention to the cleanliness around Jalan Malioboro and the tourism objects, especially in the Christmas and New Year holiday season. "The tourists should keep the environment clean. They should not litter. Let's keep the environment of Yogyakarta clean, comfortable and safe to visit," he said. (*)