Education
The Message from the Rector of UIN Malang in the RTM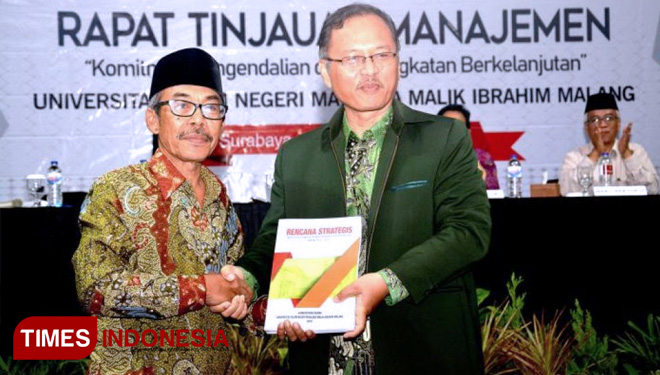 TIMESMALAYSIA, MALANG – In the Management Review Meeting (RTM) held in Surabaya, the Rector of UIN Malang, Prof. Dr. Abd. Haris, M.Ag, said that he wanted all the academic communities in UIN Malang could be active in the research world.
He was sure that being active in the research world would give positive impacts in various aspects.
The aspect that would get the most benefit is the science. With many researches, there will be an innovation and development in science.
"The other aspect could be in form of the good reputation of the campus due to many researches and papers that are published in the international level," he said on Friday (28/11) in Surabaya.
He noticed that there had not been many academic communities in UIN Malang that conducted researches optimally. It was proven by the fact that the laboratory there was only used for lecturing activities. He suggested using the provided laboratory to do various researches.
With more researches, especially for the lecturers, they would have more chance of getting promoted. He expected by conducting many researches, the lecturers could have more passions to be the professor in their own fields.
Prof. Haris wanted UIN Malang to inaugurate at least three professors in each year. Therefore, he thought that professor acceleration is necessary. One of the methods is by academic writing.
If the prospective professors are proficient in writing papers, they will get more chance to be inaugurated.
"The more number of professors in UIN Malang will give a very good impact to the education quality in UIN Malang," he said. (*)