Sports
Doesn't have Deal yet, Will Wallace Leave Persela Lamongan?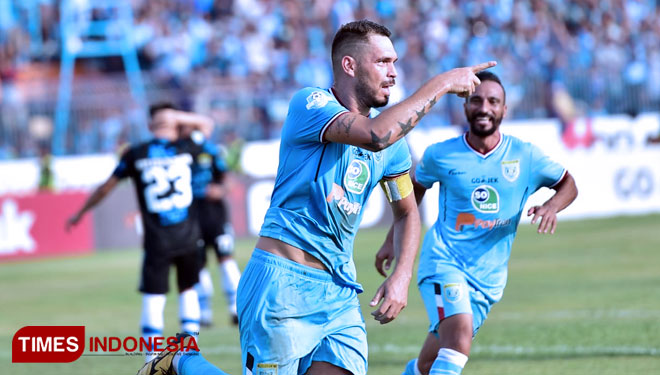 TIMESMALAYSIA, JAKARTA – A skilful captain from Persela Lamongan, Wallace Costa Alves is almost certain to leave Surajaya.
The concrete signal of leaving his club from the player born in Rio de Janeiro Brazil was stated directly by Antonio Teles, who is his player's agent.
"Wallace does not seem to be extended in Persela," Antonio said on Tuesday (18/12/2018).
According to Antonio's statement, this was due to the process of negotiating a contract extension with Persela's management experiencing a deadlock.
"Because in the negotiation process there is no agreement," he said.
Because he never get an agreement with the management of Laskar Joko Tingkir, Antonio who had applied for his lover at Surajaya Stadium also takes the initiative to find a new club for him.
"I am working for Wallace to get a new team," he said.
Antonio claimed, at this time Wallace had received offers from a number of teams, both from Indonesia and from outside Indonesia who wanted to propose the captain Persela Lamongan team last season.
"There are several teams from Indonesia and outside, but we don't have deal yet ," Antonio Teles said about the team interested in using the services of Captain Persela Lamongan, Wallace Costa Alves. (*)