Sports
What will Hijab trend look like in 2019? Here's Dian Pelangi's Answer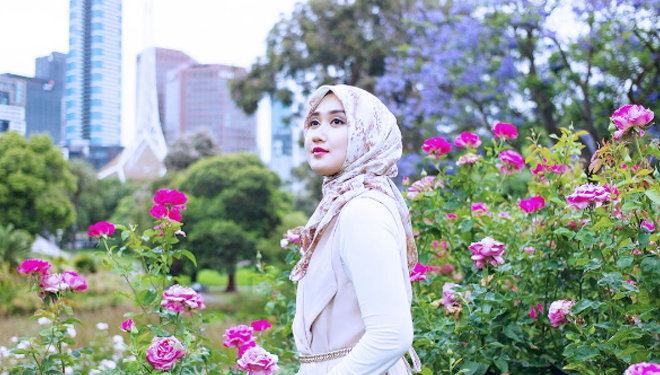 TIMESMALAYSIA, JAKARTA – Fashion trends will also change as if follow the year changing. One of them is the hijab trend. What will the 2019 hijab trend look like? Indonesian Designer, Dian Pelangi says the hijab trend for next year simpler and takes on natural colors such as white, khaki, nude and cream.
"The trend of pastel colors has now shifted. For 2019, hijab is more natural, such as white, khaki, nude, cream," said Dian Pelangi, quoted by Tabloid Bintang on Saturday (12/15/2018).
Despite the trend of hijab with natural colors, there are also pastel colors that used. However, brighter colors like blue, pink and yellow will also adjust to natural colors. The pink color that will be trend is dusty pink with a touch of faded effects. While the yellow color, which is now trending is yellow mustard.
In addition to express the hijab color trend, Dian Pelangi also said the hijab style would be even simpler than before. Dian Pelangi sees that the hijab with voal material with a rectangular shape is also a favorite of Indonesian women.
"The style of hijab is now getting simpler. The rectangular voal material is increasingly favorite. In addition, the long hijab syar'i is also increasingly trending," continued Dian Pelangi.
Although the trend of the hijab 2019 is predicted to be dominated by plain hijab in simple style, Dian Pelangi states that the patterned hijab still popular. This motive hijab still has its own market. (*)