Sports
The Men Double Lamongan Team Won Korpri Cup Tennis Tournament 2018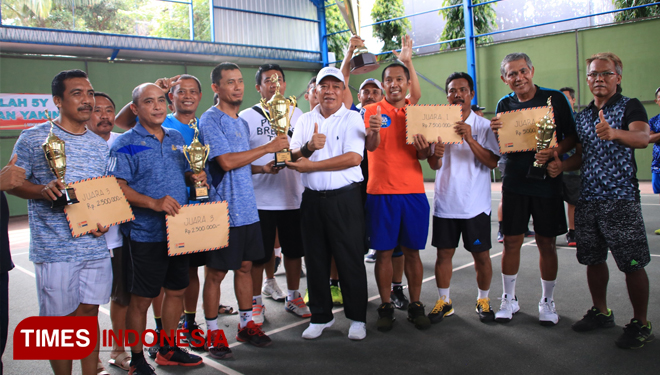 TIMESMALAYSIA, LAMONGAN – Lamongan men double team for the second time, successfully won the first place in the 2018 Korpri Cup Tennis Tournament, at the Official Field Perkim Lamongan, Sunday (16/12/2018).
In the final, Lamongan's men double team met with the City of Kediri team. The match went quite tough, which then ended with a score of 2-1 for Lamongan's men double victory.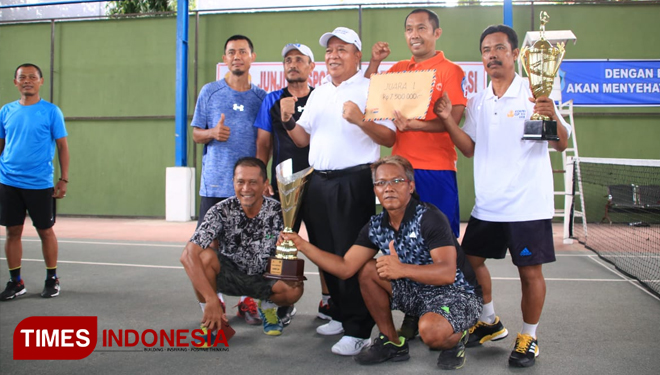 Previously, Lamongan's men double team successfully advanced to the top of the party after defeating the Bojonegoro Regency team 2-0 in the semi-finals. While the City of Kediri drove to the final after overthrowing their neighboring team, Kediri Regency with a score of 2-0.
The tournament in the context of commemorating the 47th anniversary of Korpri in Lamongan Regency was held a day and attended by 16 participants. Like the Lamongan Regency Government, Polres with two teams, Kediri Regency, each advanced with two teams.
Then, there are Gresik Regency, Tuban Regency and Bojonegoro Regency, Jombang Regency, Lamongan Education Office, Kodim 0812, Bakorwil Bojonegoro, Mojokerto Regency and Kediri City, and Modo sub district which also participated.
"I hope Korpri Cup event held regularly every year," Regent Lamongan Fadeli. Because, during this field tennis tournament in the area is rarely found, so that it can become a talent channel for the tennis sport. (*)