Education
The Excitement of Art Performance of PBA UIN Malang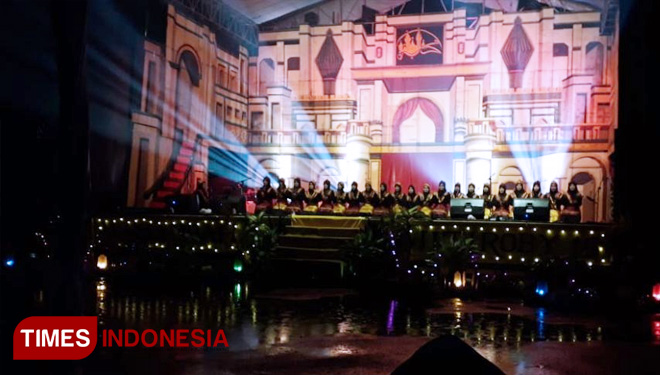 TIMESMALAYSIA, MALANG – PBA UIN Malang has Masrohiyah study program, which is also known as drama. In this study program, the students of Arabic Language Education (PBA) are not only taught about acting and writing scenario, but also how to put it into practice.
In the performance that brought up the theme of "Cinta Dua Benua", the actors, which were the students of PBA batch 2015, could present an amazing performance.
The performance that was directed by Muhammad Fadhil Akbar Islami did not only present a drama, but there were also Arabic poetry, dance, and music.
From this event, Dr. Hj. Mamluatul Hasanan, the head of PBA department, said that this Masrohiyah was really awesome.
"Measured from the theory of taxonomy, this Masrohiyah is in the highest level because the students of PBA have mastered all the skills, such as Qiroah Kitabah Istima' and Kalam, in which the students could improve their Arabic language," he explained.
Meanwhile, the representative of PBA batch 2015, Hamas Addakhil, who was one of the audiences, also said that he was proud of his students' performance.
"The overall performance was great and the theme was interesting," he said.
He expected that the students of PBA UIN Malang could always be passionate in learning so that the performance in Masrohiyah study program would get better and better. (*)