News
Against First, Anton Blows up him self In The Apartment Room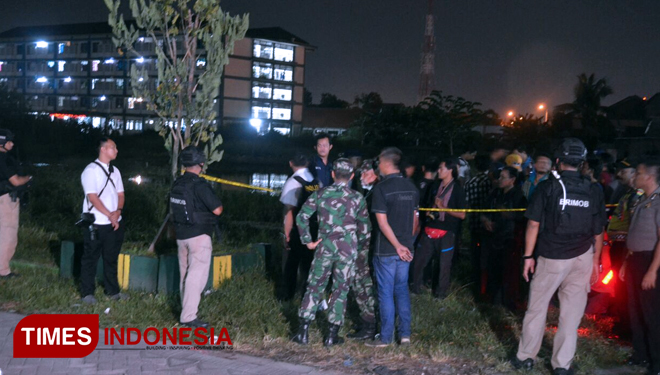 TIMESMALAYSIA, JAKARTA – Head of Public Relations of East Java Police Frans Barung Mangera gave a press statement related to the victims of the act of terror in Rusunawa Wonocolo, Sepanjang, Sidoarjo, Sunday night (13/05/2018) at around 11:20 pm.
Up to now the death victims are three. Namely, Anton, his wife, and one of his daughters. While the child from the perpetrator of the blast was still being treated at Siti Kahadijah Hospital, Sepanjang.
"Up to now, there are 3 victims who were stated dead, namely: Anton, his wife and his daughter, "he said in front of reporters.
Frans also said that Anton's son is still being treated at the Khadijah Hospital in Sidoarjo. He is in safe and still get intensive care from the hospital.
Frans also explained that Anton firstly had a confrontation to the police after that he has been conquered. Anton is currently at the top and has not been evacuated to the hospital. So until now there are 3 victims who are in the room where Anton lived. While the two daughters firstly died during the first blast.
The Chief of East Java Police (Kapolda), Inspector General Mahfud Arifin did not dismiss the occasion of resistance during the ambush.
"Yes, the suspect (Anton) had a fight so we conquered," said Kapolda.
Therefore, the residents of Rusunawa Wonocolo Sepanjang Sidoarjo still can not return to the location for a while, although the incident can be sterilized by the police. (*)