Sports
Without Any Attributes, Aremania Watch Arema FC Vs Persebaya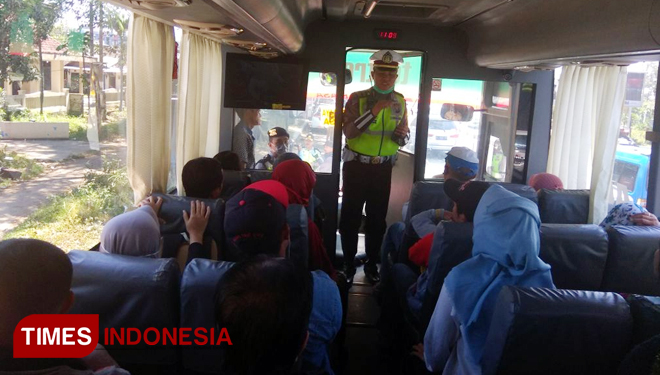 TIMESMALAYSIA, JAKARTA – The East Java derby match between Arema Vs Persebaya yesterday required extraordinary security readiness.
About 50 personnels from the police resort and police sector in the authority of Police Resort of Malang deployed to raid the Aremania who will watch the football match between Arema FC Vs Persebaya, in front of Mapolres Lawang on Sunday (6/5/2018).
The raiding was led by Head of Ops from Police resort (Polres) Malang Kompol Sunardi Riyono and The head of Police Sector (Polsek) of Lawang Kompol Gaguk Sulistyo and several other police officers.
Kompol Sunardi gave explanation that this raid for security factors and to create a conducive atmosphere in the game between Arema VS Persebaya.
"Both before, during and after the game does not happen chaotic situation and will be safe," he explained.
The aim of the raiding is that all people who are caught carrying the Aremania attributes; T-shirts bearing or having Arema logo, jacket, scarf, banner, banner and Arema or Aremania flag.
Kompol Sunardi added that the supporters who used or carrying Arema attributes supposed to take off and they were able to go on. (*)