Economy
The High Price of Chili, Unit of Food Officer Has Inspection to the Market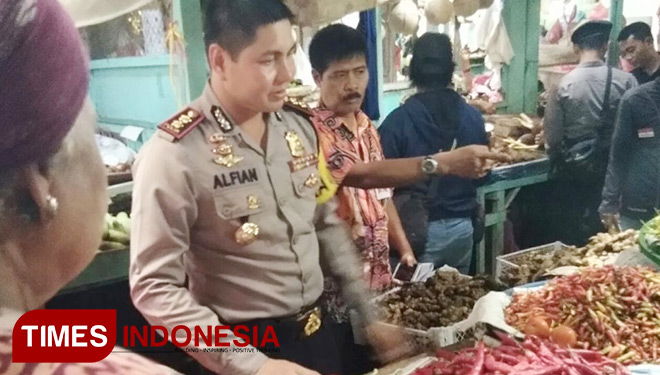 TIMESMALAYSIA, JAKARTA – This week, the price of chili in East Java Probolinggo City Raised. The rising prices, allegedly due to the lack of supply of chili from farmers to traders. And the bad weather that often hit Probolinggo.
The results of food supervisory at Pasar Baru showed that the price of super pepper raised unnaturally. It has been up to 100 percent. The high price affects the stock of cayenne pepper in some of traditional markets, which are increasingly reduced. It is because the traders do not have audacity to take a lot of stock, they are worried to lose out.
Until Thursday afternoon (8/3/2018), the price of cayenne pepper penetrate the price of 65 thousand rupiah per kilogram. And in late February, the price was still between Rp 20 thousand per kilogram. The price of green chili is also increased. Originally, it was only Rp 10 thousand per kilogram. Now, it becomes Rp 20 thousand per kilogram.
"It was out of stock in this area (Probolinggo). This stock we take from Surabaya, or Malang. The price is certainly expensive. We just get small profit," said one trader, Suliyah.
The high price of cayenne pepper, making residents to switch to red chili. Although this commodity's price increased. It was just Rp 20 thousands, and it increased to be Rp 30 thousand per kilogram. It also occurred to dry red chili, which is originally Rp 35 thousands and now becomes Rp 40 thousands.
"What we have supposed to do? We still buy it although it is expensive. We usually buy five thousands rupiah in multitudes, but it won't happen now. But we nwwd it, so we buy it," said one customer in Pasar Baru, Ismail.
Unit of food officer which includes from Departmental Police of Probolinggo and DKUPP local government. (*)